Obamacare may be affecting US jobs, report says
A new white paper shows some ways the American workforce is already feeling the impact of the Affordable Care Act.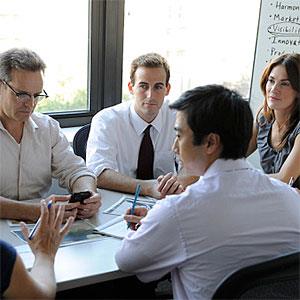 Obamacare hasn't even taken effect yet, but it's already changing the way businesses operate, according to a new study. And as a result, it's impacting the American workforce.
Ultimately, the Affordable Care Act will test the stability of the economy, according to a white paper out Monday from
Express Employment Professionals
, the largest privately held staffing company in the U.S.
Here are three trends emerging from Obamacare already, according to the white paper:
1. The traditional 40-hour work week is threatened.
Some companies have said they will cut back on employee hours or positions altogether to avoid the additional financial burdens from the Affordable Care Act. The law requires health insurance for full-time employees, generally those working 30 hours a week or more, at large companies.
But it's hard to find real data to show this trend, however, particularly now that the employer mandate portion of Obamacare has been pushed back to 2015. The restaurant sector in particular was supposed to feel the impact, but so far the effect has been muted. "Other than some anecdotal stories, we have not noticed that trend in the restaurant industry to date," Scott DeFife, executive vice president for policy and government affairs for the National Restaurant Association,
told The Cleveland Plain-Dealer.
Even the conservative Heritage Foundation in Washington D.C. was hesitant to connect fewer employee hours with Obamacare. "My read of the data is that while part-time employment has certainly gone up, you can't tie it to the health care law," a labor policy analyst at the foundation told the newspaper. "We have had a very weak recovery."
2. Smaller businesses aren't trying to become larger.
The white paper cited an April 2013 Gallup poll of small businesses showing that 41% had frozen hiring in response to Obamacare and 19% had cut headcount.
The law will require companies with more than 50 employees to provide health insurance to full-time workers. A separate poll from the U.S. Chamber of Commerce and Harris Interactive showed that 71% of small business bosses said Obamacare would make them less likely to hire enough employees to move past that threshold.
3. Increased use of staffing companies.
Numerous studies have shown that this economic recovery is characterized by a return to low-wage and temporary employment. Last year, 35% of U.S. companies used a staffing company, the white paper said.
But can you attribute the increased use of staffing to Obamacare? That's a tough leap to make, and even the white paper only suggests that the number of temporary employees is expected to increase under the Affordable Care Act. The paper cites as evidence the fact that only 2% of U.S. workers are employed by staffing agencies, while in the U.K. -- which has a legally mandated health care system -- temp agency workers make up some 4% of the labor force.
Still, it's unclear whether the larger percentage of temp workers in the U.K. is related to its health care structure. Germany has a national health care system, for example, yet
only 1%
of its labor force was comprised of temp workers in 2007. That percentage rose to nearly 3% in 2011 as the economy went through a downturn,
according to
The New York Times.
DATA PROVIDERS
Copyright © 2014 Microsoft. All rights reserved.
Fundamental company data and historical chart data provided by Morningstar Inc. Real-time index quotes and delayed quotes supplied by Morningstar Inc. Quotes delayed by up to 15 minutes, except where indicated otherwise. Fund summary, fund performance and dividend data provided by Morningstar Inc. Analyst recommendations provided by Zacks Investment Research. StockScouter data provided by Verus Analytics. IPO data provided by Hoover's Inc. Index membership data provided by Morningstar Inc.
MARKET UPDATE
[BRIEFING.COM] S&P futures vs fair value: -6.30. Nasdaq futures vs fair value: -14.80. U.S. equity futures trade hover near their pre-market lows amid cautious action overseas. The S&P 500 futures hover six points below fair value, which puts the benchmark index on track to continue its retreat after losing 0.8% yesterday.

Overnight, markets in Asia traded in mixed fashion, but sentiment worsened after the start of the European session, where all the key indices hold losses ... More
More Market News