On Martha's Vineyard, a feast-or-famine economy
The vacation spot for presidents and the wealthy is a very different place once summer ends and jobs for the middle class dry up.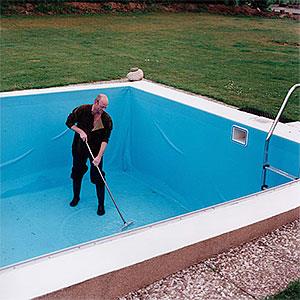 President Barack Obama's recent summer vacation on Martha's Vineyard was a financial shot in the arm for the resort island off the Massachusetts coast. And Vineyard officials tell Bloomberg they've noticed a boost over the years, thanks to the publicity presidents like Obama and Bill Clinton have given the island by choosing it as a place to relax.
Tourism is big business on Martha's Vineyard, employing 1,200 people and bringing in around $122 million, according to state figures. The island has long been an enclave for the very wealthy, whose multimillion-dollar homes provide work for the year-round population. Local median home prices were also up by 6% during the first half of this year, compared to a year earlier.
But there's a feast-or-famine reality to life for the permanent residents of Martha's Vineyard, a reality that's familiar to many residents of resort towns. Once the tourists depart in September, the island's population shrinks from around 100,000 people down to 20,000 -- and many paying jobs go away as well.
"We're losing our middle class and we're losing our young people because the jobs aren't there and because of the cost of living and housing," Peter Temple, executive director of Martha's Vineyard Donors Collaborative, recently said in an interview with The Washington Post.

Recent Massachusetts data quoted by The Post show the average wage on Martha's Vineyard is just 71% of the state average, while rental prices are 17% higher and home prices 54% above average.
"The few job opportunities that exist on the island -- in construction, retail and the service industries -- are dependent on the area's wealthy visitors and provide work for only a few months of the year," James Streicher Evans, who works as a landscaper, told the newspaper.

The summer versus winter months have created a bipolar economy on Martha's Vineyard, and that has a severe impact on its residents.
"We have a manic depressive culture here," Tom Bennett, the associate executive director and senior clinical adviser at Martha's Vineyard Community Services, told the U.K.'s Telegraph in 2011.

"In the summer time we have this incredible rush of tourism. Lots of people make their living from those short months. Then employment goes down and there is the isolation from the mainland; depression goes up, substance abuse goes up. People struggle financially because they run out of money trying to squeeze through the winter months. It can be very difficult."

Martha's Vineyard also has two year-round food banks, according to The Post. No wonder local residents, some of whose families date back to the island's whaling days, worry if any middle class families will still be able to live on Martha's Vineyard in the decades to come.

Obama, blah, blah, blah....Michelle, yada, yada, yada....What an IDIOT.
This has happened in many Tourist areas, Nationwide......NBD.​
Don't cry for me, Martha.
Vegas, Tunica, Atlantic City, Niagara Falls, California Seashore, East Coast and Florida Seaside..
And many of the Great Lakes Resort towns....Remember we had a Recession and are having a slow Recovery....The Middle Class is declining in general.
Oh and BTW, Bush almost destroyed the Middle Class, blah, blah, blah.
Are you sure you want to delete this comment?
DATA PROVIDERS
Copyright © 2014 Microsoft. All rights reserved.
Fundamental company data and historical chart data provided by Morningstar Inc. Real-time index quotes and delayed quotes supplied by Morningstar Inc. Quotes delayed by up to 15 minutes, except where indicated otherwise. Fund summary, fund performance and dividend data provided by Morningstar Inc. Analyst recommendations provided by Zacks Investment Research. StockScouter data provided by Verus Analytics. IPO data provided by Hoover's Inc. Index membership data provided by Morningstar Inc.
MARKET UPDATE
[BRIEFING.COM] Equity indices remain near their flat lines as heavily-weighted sectors continue trading in mixed fashion.

At this juncture, the industrial sector (-0.6%) is the weakest performer among cyclical groups with defense contractors pressuring the space. The PHLX Defense Index is lower by 1.1% with just about every component trading lower. Including today's decline, the Defense Index is now down 2.4% for the week and off 0.7% so far in September. On the upside, General ... More
More Market News