San Francisco may get its first nonprofit bar
A group in the city wants to establish a drinking establishment that gives its proceeds to charity.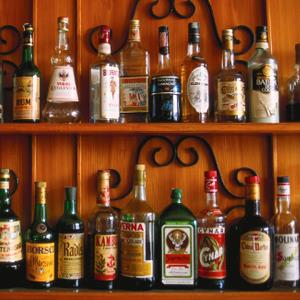 There are all kinds of drunks: happy, sentimental, belligerent, flirty and sleepy, just to name a few. But how about philanthropic? Do a couple of drinks make you want to help out your fellow humans? A group in San Francisco hopes it will.
The organization United Libations has come up with what may become San Francisco's first nonprofit bar -- a place where patrons can get inebriated secure in the knowledge their booze money is going to a good cause.
United Libations is pledging to donate 100% of its profits to development projects around the world. Last month the group began a series of fundraising events around San Francisco -- complete with a bar, music and entertainment -- with a goal of bringing in at least $8,500.
The group has already picked out some charities its foundation wants to help fund: English classes for orphans in Haiti (to "dramatically improve their employability") and a rainwater collection system for a town in Uganda.
So far, United Libations hasn't met its fundraising target. But according to its website on the Indiegogo funding platform, it will hold six "pop-up" parties to determine if there's enough public interest in seeing the bar sign a lease and find more permanent digs.
Some people have expressed doubts over the venture, particularly related to such issues as overhead, insurance and whether the IRS would even allow the concept of a nonprofit bar.
But in an ongoing discussion on Reddit, United Libations founder Nishigandha "Nishi" Boppana says at least 25% of each drink is guaranteed to go towards charity. "Based on any remainder profits over consecutive months," she added, "we'll consider how much needs to go to re-investment, and then donate the rest as well so that profit donated is always 100%."

And no, unfortunately, your drinking expenses at United Libations would not be tax-deductible. Nishi points out that a bar, as a business, cannot legally be incorporated as a nonprofit. And in response, the group has set up United Libations as two legal entities -- a company that runs the business operations and a nonprofit organization that handles the donations and distributions to charity projects.
Boppana writes that the ultimate goal of United Libations is to "create a sustainable business that constantly generates revenue -- which constantly funds development projects around the world." Let's drink to that.
DATA PROVIDERS
Copyright © 2014 Microsoft. All rights reserved.
Fundamental company data and historical chart data provided by Morningstar Inc. Real-time index quotes and delayed quotes supplied by Morningstar Inc. Quotes delayed by up to 15 minutes, except where indicated otherwise. Fund summary, fund performance and dividend data provided by Morningstar Inc. Analyst recommendations provided by Zacks Investment Research. StockScouter data provided by Verus Analytics. IPO data provided by Hoover's Inc. Index membership data provided by Morningstar Inc.
MARKET UPDATE
[BRIEFING.COM] The stock market is doing pretty much what it was expected to do today in front of the FOMC decision (i.e. nothing). The major indices are little changed as traders wait anxiously for the Fed's latest directive and updated economic projections.

Everyone is waiting to see if the "considerable time" language is maintained in the directive after Wall Street Journal Fed watcher, Jon Hilsenrath, suggested yesterday it could be.

Mr. Hilsenrath's article ... More
More Market News