Profit sharing for everybody?
Nearly 90% of US companies tie wages to their business' performance, but worker pay increases have stagnated in the 20 years since the plan first drew attention.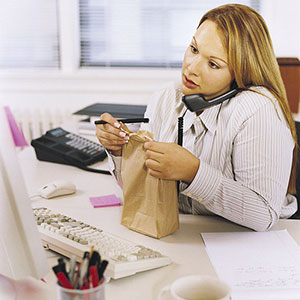 If you're a full-time employee of a large company and someone asks you how much you get paid per year, should the answer ever be "it depends?"
As Reuters points out, that's the stock response for employees of the 90% of U.S. companies offering variable pay plans. Call it performance-based pay, call it profit sharing -- even use the jargony "gain-sharing" if you'd like. In all its forms, variable pay tethers the size of employees' paychecks to a company's financial fortunes.
With a deep recession yielding to a plodding recovery, the "pay-at-risk" system is shrinking employees' paychecks as companies sputter. They're not only bearing more of the costs of their employer's misfortunes, but they're dealing with the fallout of decisions and reality that exist far above their station.
Only about 50% of U.S. companies used this system two decades ago, according to a survey of 1,100 U.S. companies by human resources consulting firm Aon Hewitt. Meanwhile, the money tied up in these plans has quadrupled, from about 4% of payrolls in the early 1990s to about 12% of payrolls today, according to Aon Hewitt.
So that has to be some incredible incentive, right? Surely workers are more supportive of their companies than ever and doing their best to make sure they succeed, no?
The reality is almost polar opposite. Gallup found that 52% of all full-time workers in the U.S. are not involved in their work, not particularly enthusiastic about it and are committed only as much as they have to be. And 18% of those folks are "actively disengaged" and have checked out to the point that they're actually a hindrance to co-workers and management.
Keep in mind, that's in an economy only one job is available in the U.S. for every three people who apply. The domestic economy has regained just 5.7 million of the 8.7 million jobs shed during the Great Recession. Worse, roughly 65% of those jobs are of the low-wage variety, though nearly 60% of all jobs lost during the slump paid middle-income wages or better, according to the National Employment Law Project.
To top it off, when these employee incentive pay programs first hit stride 20 years ago, employees saw annual pay increases of 5% on average. Today, even as companies claim to share the wealth with employees when business is good, the average employee is seeing only a 3% raise each year.
So where's all that extra cash going? Check the corporate suites, where contracts shield executives from the same fluctuations experienced by lower-wage workers when companies hit tough economic times. Just about anyone below their pay grade has watched their paycheck fluctuate with the economic tide, seen their stable pensions swapped out for more volatile 401k plans and watched their job security vanish when share prices stumbled.
So, have these variable payment plans helped worker pay and the overall corporate climate at all? As stated earlier, it depends.
More on moneyNOW
DATA PROVIDERS
Copyright © 2014 Microsoft. All rights reserved.
Fundamental company data and historical chart data provided by Morningstar Inc. Real-time index quotes and delayed quotes supplied by Morningstar Inc. Quotes delayed by up to 15 minutes, except where indicated otherwise. Fund summary, fund performance and dividend data provided by Morningstar Inc. Analyst recommendations provided by Zacks Investment Research. StockScouter data provided by Verus Analytics. IPO data provided by Hoover's Inc. Index membership data provided by Morningstar Inc.
MARKET UPDATE
[BRIEFING.COM] The stock market began the new week on a cautious note. The S&P 500 lost 0.3%, but managed to erase more than half of its opening decline. Thanks to the rebound, the benchmark index reclaimed its 50-day moving average (1976.78) after slipping below that level in the morning.

Equities slumped at the open amid a couple global developments that dampened the overall risk appetite. Continued student protests in Hong Kong and a potential response from China weighed on the ... More
More Market News