Retailers give mixed signals on consumer spending
It sure is a perplexing picture as Target joins Wal-Mart and Macy's with poor results, while Home Depot, Lowe's and Urban Outfitters soar.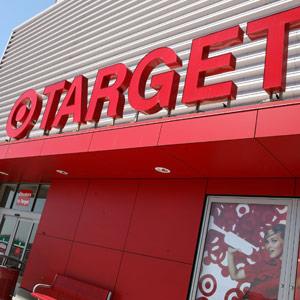 Target
(
TGT
) CEO Gregg Steinhafel on Wednesday became the latest retail chief to sound a downbeat
note on the economy,
mentioning "continued cautious spending by consumers in the face of ongoing household budget pressures." Execs from
Wal-Mart
(
WMT
) and
Macy's
(M
) made similar statements in their recent earnings comments.
Shares of Target, the country's No. 2 retailer behind Wal-Mart, traded down more than 3.5% on Wednesday after the chain posted lackluster earnings. It also slashed its forecast for 2013 same-store sales (sales at stores open for at least one year) and said its earnings for this year will be at the lower end of its forecast of $4.70-$4.90.
However, investors are getting the opposite message from
Home Depot
(
HD
), whose CEO Frank Blake crowed that second-quarter results "
exceeded our expectations."
His counterpart at
Lowe's
(
LOW
), 
Richard Niblock
, said the second-largest home-improvement chain "delivered solid performance across all product categories."
And
Urban Outfitters
(
URBN
), the trendy retailer, is on such a roll that
CEO
Richard Hayne
bragged on the company's earnings conference call that a changing retail industry "presents us with unparalleled opportunities for growth." 
To make matters even more confusing, people are spending more on vacations.
Walt Disney
's (
DIS
) posted a 9% increase in profit in the last quarter as theme park attendance rose 7%.
Are Target, Wal-Mart and Macy's living on a different planet than Home Depot, Lowe's and Urban Outfitters? How can it be that consumers are willing to spend money on new lawn furniture and not apparel? Why have more people succumbed to the charms of Mickey Mouse?
At least gas prices have been trending downward. The average price for a gallon of regular is $3.53,
according to AAA
. That's down from $3.67 a month ago and $3.72 a year ago.
But if the latest twists and turns of the consumer economy have you stumped, take comfort in knowing that the professionals who track this stuff are just as perplexed. At least, they haven't given up hope yet.
"The trend is still towards improving consumer confidence and spending," Ken Goldstein of the Conference Board recently told
The Guardian
. "Back to school sales have been disappointing but I think it would be premature to think this improving trend is coming to an end."

Jonathan Berr does not own shares of the listed stocks. Follow him on Twitter @jdberr.

Here's the real story, and it bears repeating over and over again, so I will.   During the Great Recession, incomes fell 1.8%.  In the 4 years since the Great Recession officially ended (June 2009), incomes have fallen 4.4%.  The policies of Bernanke and the Obama administration have failed miserably.

"WASHINGTON (AP) - The average American household is earning less than when the Great Recession ended four years ago, according to a report released Wednesday.

U.S. median household income, once adjusted for inflation, has fallen 4.4 percent in that time, according to the report from Sentier Research. The report is based on an analysis of Census Bureau data.

The median, or midpoint, income in June 2013 was $52,098. That's down from $54,478 in June 2009, when the recession officially ended. And it's below the $55,480 that the median household took in when the recession began in December 2007.

The report says nearly every group is worse off than four years ago, except for those 65 to 74. Some groups have experienced larger-than-average declines, including blacks, young and upper-middle-aged people and the unemployed."



Target is getting just like Walmart, pallets and stock items blocking isles in the middle of the day. I refuse to climb over or walk around rude stockers who forget that without customers there is no store to work at.  Forget purchasing a TV at Target, half the Tv's have no prices and no one around to help,and if you do find someone,they don't know the prices either. Great marketing strategy,hang Tv's on the wall with no prices. Advertised items on sale not available,take a rain check,great if you don't need the item that day or don't mind the additional time and gas to return to Target to retreive the raincheck item. Too many bean counters running businesses into the ground,and customer service is a thing of the past.
Are you sure you want to delete this comment?
DATA PROVIDERS
Copyright © 2014 Microsoft. All rights reserved.
Fundamental company data and historical chart data provided by Morningstar Inc. Real-time index quotes and delayed quotes supplied by Morningstar Inc. Quotes delayed by up to 15 minutes, except where indicated otherwise. Fund summary, fund performance and dividend data provided by Morningstar Inc. Analyst recommendations provided by Zacks Investment Research. StockScouter data provided by Verus Analytics. IPO data provided by Hoover's Inc. Index membership data provided by Morningstar Inc.
MARKET UPDATE
[BRIEFING.COM] Nov crude oil is trading higher this morning as the U.S. and Arab allies have begun missile strikes in Syria on the Islamic State. The energy component dipped to a session low of $90.77 moments after equity markets opened but quickly recovered back into positive territory. It popped to a session high of $91.90 in recent action and is now up 0.9% at $91.64.

Oct natural gas is chopping around in a tight range between $3.88 and $3.90 in the black. It is currently up 1.2% at ... More
More Market News