Schindler's list attracts lots of buzz but no bids
So far, the eBay auction, which is looking for $5 million, hasn't gotten any offers from major collectors or museums.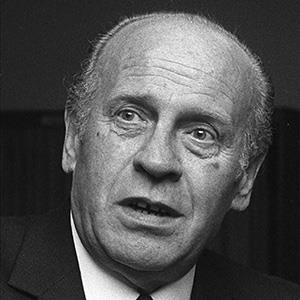 The
eBay
(
EBAY
) auction of an original copy of
Schindler's list
has attracted plenty of media attention and scads of Internet traffic but, at least so far, no bids.
Perhaps buyers are waiting to make their move until closer to the auction's expiration on July 28. Maybe sellers
Gary Zimet and Eric Gazin
scared away buyers when they told the New York Post they hoped the list German industrialist Oskar Schindler used to save Jews from death at the hands of the Nazis would fetch $5 million. That would make it among the most expensive things ever sold on eBay.  
But the Schindler's list auction shows that asking big money for historical artifacts is one thing, while getting it is far more difficult.
Four of the seven known copies of the list typed on onion-skin paper by Schindler's Jewish accountant Itzhak Stern still exist. Two are held by the U.S. Holocaust Memorial Museum and Yad Vashem, Israel's Holocaust museum. Stern's nephew Nathan Stern sold the document to an unidentified private collector in 2011, who has now put it up for sale
Officials from the U.S. Holocaust Memorial Museum and Yad Vashem didn't immediately respond to an email request for comment along with the National Museum of American Jewish History. The USC Shoah Foundation, which is backed by filmaker Steven Spielberg, also couldn't be reached. Spielberg's 1993 film "Schindler's List" won seven Academy Awards including Best Picture and Best Director.
Gazin Auctions, which is selling the list, has a good reputation among eBay buyers,
according to the site's feedack ratings
. Besides Schindler's list, Gazin also has a
Samuel Morse photograph
for sale that's inscribed by the telegraph's inventor with the message "What hath God wrought," the only known instance where Morse wrote that first telegraph message in both English and Morse Code. The asking price is $54,000.
Gazin also has three pages of handwritten notes by Civil Rights icon
Rosa Parks
describing meeting Marin Luther King and the Montgomery Bus Boycott for sale for $35,000.
Regarding the lack of bidders so far, Gazin says he's not worried. He tells MSN moneyNOW in an email: "It is not unusual for high-profile eBay auctions not to have a flurry of activity. Numerous people have been asking to get prequalified to bid and we are going to (vet) them carefully to verify the seriousness of the bid and the means to make a prompt payment."
Follow Jonathan Berr on Twitter @jdberr.
DATA PROVIDERS
Copyright © 2014 Microsoft. All rights reserved.
Fundamental company data and historical chart data provided by Morningstar Inc. Real-time index quotes and delayed quotes supplied by Morningstar Inc. Quotes delayed by up to 15 minutes, except where indicated otherwise. Fund summary, fund performance and dividend data provided by Morningstar Inc. Analyst recommendations provided by Zacks Investment Research. StockScouter data provided by Verus Analytics. IPO data provided by Hoover's Inc. Index membership data provided by Morningstar Inc.
MARKET UPDATE
[BRIEFING.COM] S&P futures vs fair value: -5.50. Nasdaq futures vs fair value: -13.00. Nasdaq at... NYSE Adv/Dec 0/0... Nasdaq Adv/Dec 0/0.
More Market News