Aging US power grid faces game-changing threats
A new White House report says hurricanes, blizzards and other weather calamities -- not to mention cyberattacks -- show why it's time to invest in new infrastructure.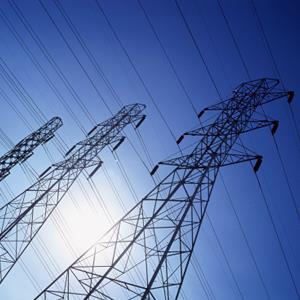 We're entering a dangerous stretch of the Atlantic hurricane season. The Weather Channel says mid-August through October is the busiest period for hurricanes, with the season's height usually coming in the middle of September.
Experts say Superstorm Sandy, which struck at the end of last year's hurricane season and caused damage estimated at up to $65 billion, has been a game changer when it comes to how people now view weather-related events and disruptions. Many communities along the Northeast coast of the U.S. are still recovering from Sandy's widespread damage and the loss of at least 117 lives.
Adding to those concerns is a new White House report warning that weather-related power outages will rise in the future as climate change increases -- and that the U.S. must work to strengthen its vulnerable power grid.
"Severe weather is the number one cause of power outages in the United States," the report's introduction says, "and costs the economy billions of dollars a year in lost output and wages, spoiled inventory, delayed production, inconvenience and damage to grid infrastructure."
It notes that the country's electric grid is more than 100 years old and was designed to carry much smaller loads. The study quotes figures from NERC, the nonprofit North American Electric Reliability Corp., that 70% of the grid's transmission lines and power transformers in the U.S. and Canada are now more than 25 years old, while the average power plant is more than 30 years old.
So it's no surprise that aging power lines and transformers get damaged during hurricanes, blizzards, tornadoes and other extreme weather events, leaving many communities and sometimes millions of Americans to cope with power outages. "Between 2003 and 2012," the report says, quoting Department of Energy figures, "roughly 679 power outages, each affecting at least 50,000 customers, occurred due to weather events."
And the cost of those outages adds up, to between $18 billion and $33 annually, although another Hurricane Katrina or Superstorm Sandy could easily push those figures higher.
The American Recovery and Reinvestment Act of 2009 allocated $4.5 billion to the Department of Energy for investments in "modern grid technology": equipment and practices that will increase the grid's reliability and resilience in the face of extreme weather.
Those investments include better risk management and emergency training, cost-effective strategies like upgrading transmission structures and poles with stronger materials, and, where financially and physically possible, putting utility lines underground. It also means increasing the overall system's flexibility in response to power emergencies and ensuring it can recover rapidly from those situations.
The benefits, the White House report says, will go beyond costly power outages. A stronger grid can lead to a more efficient use of energy, make power more dependable and enhance national security against cyberattacks. After all, 99% of Department of Defense installations within the U.S. rely on the commercial grid for power.
DATA PROVIDERS
Copyright © 2014 Microsoft. All rights reserved.
Fundamental company data and historical chart data provided by Morningstar Inc. Real-time index quotes and delayed quotes supplied by Morningstar Inc. Quotes delayed by up to 15 minutes, except where indicated otherwise. Fund summary, fund performance and dividend data provided by Morningstar Inc. Analyst recommendations provided by Zacks Investment Research. StockScouter data provided by Verus Analytics. IPO data provided by Hoover's Inc. Index membership data provided by Morningstar Inc.
MARKET UPDATE
[BRIEFING.COM] The dollar index remained in the red in afternoon trading, which helped provide price support to commodities.

Crude oil had a nice run today, gaining over $2/barrel on a steady climb upwards. Oct crude oil finished the day $2.02 to $94.91/barrel
Oct natural gas has a nice run today too, extending yesterday's gains. Oct NG closed 6 cents higher to $3.99/MMBtu
Dec gold rose today by $1.40 to $1236.20/oz, while Dec silver gained $0.11 ... More
More Market News