SF to LA in 30 minutes? Is he kidding?
Entrepreneur Elon Musk, the man behind Tesla Motors and SpaceX, says he'll unveil his revolutionary Hyperloop transportation system next month.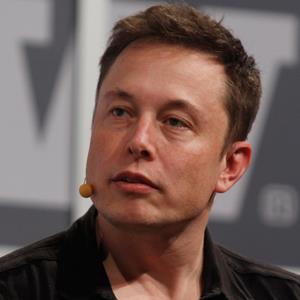 You probably wouldn't consider Elon Musk (pictured) as having a boring, predictable mind. The founder of the commercial space exploration venture SpaceX also founded Paypal, now owned by eBay (EBAY).

Bloomberg reminds us he's chairman of SolarCity (SCTY), a rooftop power producer whose value has increased over fourfold this year. Musk is also CEO of groundbreaking electric vehicle company Tesla Motors (TSLA).
So it's not surprising that the technology and business sectors are buzzing with gossip about Musk's plans to unveil a new mode of public transportation next month -- something he calls Hyperloop.
For his part, Musk is being coy about his latest pet project -- describing it in a recent interview as a crash-proof and weatherproof "cross between a Concorde, a railgun and an air hockey table." Hyperloop, he says, will be able to move people across the 350 or so miles between downtown Los Angeles and San Francisco in a half-hour.
The speculation amongst the nerd class as to exactly what Hyperloop might be is rampant.
Science writer and research and development specialist Brian Dodson, who also has a doctorate in physics, recently suggested at Gizmag that Hyperloop could be a pneumatic transport system where "people ride in capsules that travel within the tube at around 1,000 km/h (620 mph), but the air in the tube also moves at that speed, so the capsules move with very little air drag."
The concept could make air travel obsolete, proclaims Hot Hardware's Paul Lilly. "Not only that, but tubes could be built underwater for international travel," he added. "Assuming it proves safe -- really, would you want to experience a crash at 4,000 mph? -- Hyperloop systems could be the way future generations travel."
Musk tweeted Monday that he will publish an early Hyperloop design by Aug. 12 -- and asked for feedback on his work.

CNet, meanwhile, reports Musk doesn't plan to pursue a patent on Hyperloop, and will publish his information as an open source project.
Stay tuned: Aug. 12 could be very, very interesting.
DATA PROVIDERS
Copyright © 2014 Microsoft. All rights reserved.
Fundamental company data and historical chart data provided by Morningstar Inc. Real-time index quotes and delayed quotes supplied by Morningstar Inc. Quotes delayed by up to 15 minutes, except where indicated otherwise. Fund summary, fund performance and dividend data provided by Morningstar Inc. Analyst recommendations provided by Zacks Investment Research. StockScouter data provided by Verus Analytics. IPO data provided by Hoover's Inc. Index membership data provided by Morningstar Inc.
MARKET UPDATE
[BRIEFING.COM] Recent action saw the S&P 500 (+0.1%) slip to a session low, while the Nasdaq Composite (-0.1%) is now in the red.

The tech-heavy Nasdaq has trailed the S&P 500 since the start and has been pressured into negative territory by the continued underperformance of chipmaker stocks. The PHLX Semiconductor Index has widened its loss to 0.8% amid weakness in 29 of its 30 components.

Furthermore, the index has also been pressured by the biotech group, which has ... More
More Market News