Sports add heat to the CBS, Time Warner Cable spat
NFL blackouts in big-market cities loom if the two can't settle their dispute over fees. But one side may have more to lose.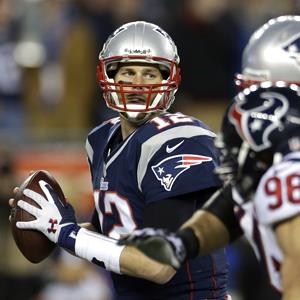 This weekend, all eyes in the golf world will be on the Oakhill Country Club in Pittsford, N.Y., for the 2013 PGA Championship where Tiger Woods hopes to win his first major championship in five years.
Too bad people who live in cities affected by the fee dispute between
CBS
(
CBS
) and
Time Warner Cable
(
TWC
) won't be able to watch the broadcast on the Tiffany Network.
CBS has gone dark for the past week for Time Warner Cable customers in New York, Los Angeles, Dallas, Boston, Chicago, Denver, Detroit and Pittsburgh because the media conglomerate is making what the
cable-TV provider calls
"outrageous demands for the right to continue carrying their channels."   
According to media reports, CBS wants to raise its "retransmission fees" to $2 per subscriber from $1 per subscriber. It argues that the increase is justified given the popularity of its shows such as "The Big Bang Theory." Besides CBS notes, cable channels get much higher fees.
Walt Disney
's (
DIS
) ESPN, for example, earns $5.54 per subscriber, which research firm SNL Kagan says is the most of any network. 
An even more worrisome milestone comes on Aug. 24 when the Denver Broncos take on the St. Louis Rams in National Football League
preseason
action. If the dispute isn't resolved by then, that raises the possibility it might affect the NFL's regular-season games, which are consistently among the most-watched programming on TV.
Pro football's popularity, though, comes at a steep price. CBS,
Comcast
's (
CMCSA
) NBC and
21st Century Fox
(
FOXA
) are in the midst of a $28 billion contract to broadcast NFL games that lasts through 2022. So, neither company would want to jeopardize this golden goose.
As
Sam Gustin
recently noted in Time, of the two combatants, Time Warner Cable may have more to lose than CBS. UBS analyst John Janedis estimates the spat costs CBS $400,000 per day, which for a company that earned $3.7 billion in revenue in the last quarter is not a big deal. Time Warner Cable, though, should be worried about making millions of football fans mad enough to drop its service if they can't cheer their favorite team from the comfort of their living rooms.
"By opening day, Time Warner Cable will be under unbelievable pressure to settle, and it's hard to imagine that they will have the fortitude to continue holding out," cable analyst Craig Moffett told Time. 
CBS' coverage of the regular season starts Sept. 8 and features three teams affected
by the blackout
: The New England Patriots (pictured), the Chicago Bears and the Pittsburgh Steelers. Both CBS and the NFL declined to comment for this story, and Time Warner Cable couldn't be reached.
If CBS and Time Warner Cable can't resolve their differences, the games slated to be shown on CBS will be broadcast as scheduled to a much smaller audience. Fans with Time Warner Cable in those affected cities won't be able to view the games online, either, because CBS is blocking their access to its website from the affected cities.
Of course, the big losers in this fight will be consumers who will wind up with higher cable bills regardless of whether they're are sports fans.
Jonathan Berr doesn't own shares of the listed stocks. Follow him on Twitter @jdberr.

In my opinion Time Warner should hold the line. Why should a cable customer be charged 2 dollars a month for something that is free over the air.  If might be different if you didn't have to watch a minimum of 20 minutes or more of commercials for a one hour show. Then what about FOX, ABC, and NBC? is it okay for them to increase fees as well?  Now CBS has blocked internet access in these cities, one of which I live in. (Dallas) Most of my friends agree with my perspective that CBS isn't as important as they seem to think they are actually.  If TIME Warner allows these network continue to drive up the cable bills, then not having CBS will be the least of their worries. I hear many people discussing the price of cable already.  I have been with both satellite companies over the years, then as prices continued to rise I returned to cable. The article above discusses the importance of the pre-season games, like any names on the field are actually names we recognize or will even be playing regular season.
Way to go TIME Warner, stand up for us since we can't.
Grady Nolen
Dallas Texas

Just switched from Time-Warner to AT & T U-Verse....and am saving $50 a month.
My cable is almost 100% faster.
I can count 10 other families I know that just did the same. I tried to cancel TW over a year ago and they put me on hold for 1 hour and 20 minutes.....they wouldn't reduce my price but made my new WiFi free for one year.
I'm "Happy as a Clam at High Tide" now.
TW dropping Showtime, CBS, and all the other prime time potential sporting events in golf and football....well....​.. this was the straw that broke the camels back.
Fortunately....their​ is still competition in the cable industry....so let Time-Warner continue to lose its customers to folks like  AT & T, Direct, Dish and Cox...and more.  
You reap what you sow Time Warner! 
Are you sure you want to delete this comment?
DATA PROVIDERS
Copyright © 2014 Microsoft. All rights reserved.
Fundamental company data and historical chart data provided by Morningstar Inc. Real-time index quotes and delayed quotes supplied by Morningstar Inc. Quotes delayed by up to 15 minutes, except where indicated otherwise. Fund summary, fund performance and dividend data provided by Morningstar Inc. Analyst recommendations provided by Zacks Investment Research. StockScouter data provided by Verus Analytics. IPO data provided by Hoover's Inc. Index membership data provided by Morningstar Inc.
MARKET UPDATE
[BRIEFING.COM] The stock market began the new trading week on the defensive note with small-cap stocks pacing the retreat. The Russell 2000 (-1.4%) and Nasdaq Composite (-1.1%) displayed relative weakness, while the S&P 500 lost 0.8% with all ten sectors ending in the red.

Global equities began showing some cracks overnight after China's Finance Minister Lou Jiwei poured cold water on hopes for new stimulus measures. Specifically, Mr. Lou said the government has no plans to change ... More
More Market News