Swearing and nudity may get OK on broadcast TV
Mulling a rule change, the FCC is extending the comment period -- and getting plenty of responses.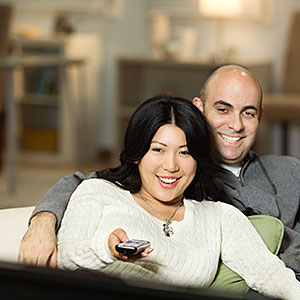 When it comes to issues such as swearing and nudity on broadcast TV, there is no shortage of opinions, as the Federal Communications Commission is finding out.
According to
The Hill
, the FCC is allowing interested parties more time to submit comments regarding a proposed rule that would ease restrictions on cursing and nonsexual nudity. So far it has received more than 100,000 responses to its proposal, first issued in April, to make it easier for broadcasters to deal with situations such as Janet Jackson's infamous wardrobe malfunction at the Super Bowl a few years ago.
Most commentators are urging the FCC, which extended the deadline for responses until Aug. 2, to scrap the idea. 
"With America already undergoing a huge indecency problem, it's unfathomable to think the FCC actually wants to allow more filth such as frontal female nudity, the F-bomb, and the 'S' word on broadcast television during hours when our kids will be watching and listening," Penny Young Nance, the CEO of Concerned Women for America, wrote in an op-ed for
Fox News.com
.
Broadcasters, however, have complained for years that the FCC's rules regarding indecency are unduly punitive and complicated. Moreover, they place broadcast networks at a disadvantage compared with cable channels, which don't have such restrictions. The broadcasters are particularly leery about getting busted for brief, unplanned "fleeting explicatives."
The FCC appears to be taking those concerns to heart. That has prompted Dawn Hawkins, the executive director of Morality in Media, to say in an interview that "we are definitely more worried" about the rules changing than in the past. She added that the FCC has undertaken "zero enforcement actions" in the past five years.
Cursing, which the FCC currently allows in the late evening, would be OK during the day when children may be watching, she said. Morality in Media is particularly concerned about the potential for nudity to be shown.
"There is no reason to have that," Hawkins said. "There are many other places to get that type of content."
Follow Jonathan Berr on Twitter @jdberr.
DATA PROVIDERS
Copyright © 2014 Microsoft. All rights reserved.
Fundamental company data and historical chart data provided by Morningstar Inc. Real-time index quotes and delayed quotes supplied by Morningstar Inc. Quotes delayed by up to 15 minutes, except where indicated otherwise. Fund summary, fund performance and dividend data provided by Morningstar Inc. Analyst recommendations provided by Zacks Investment Research. StockScouter data provided by Verus Analytics. IPO data provided by Hoover's Inc. Index membership data provided by Morningstar Inc.
MARKET UPDATE
[BRIEFING.COM] Recent action saw the key indices inch to fresh lows for the session. Including today's decline of 0.8%, the S&P 500 is lower by 0.5% so far in September. Despite the loss for the month, the benchmark index has fared a bit better than its higher-beta peers. On that note, the Nasdaq has given up 1.3% so far this month, while the Russell 2000 is down 3.7% for the month. Elsewhere, the price-weighted Dow (-0.5%) trades ahead of the broader market today and is up 0.6% for the ... More
More Market News