The superrich are hobbling the economy
The top 1% are saving money at a 37% rate, triple the 2007 level. That hurts the recovery as less goes to capital investments and consumption.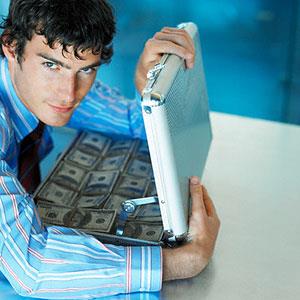 If it isn't bad enough that the U.S. is increasingly becoming a land of haves and have-nots, it turns out the haves' recent behavior may be ruining the recovery.

The superrich are saving their money at a rate of 37%, meaning they're putting away 37 cents on every dollar they earn, according to CNBC, citing research from American Express Publishing and Harrison Group. That's three times their savings rate in 2007. 
Why is that a problem? Aside from what billionaire Charles Koch says, people in the top 1% aren't earning $34,000 per year. In fact, they control 39% of the world's wealth, or a hefty $52.8 trillion. That will likely increase as wealth continues to concentrate at the top, CNBC notes.
But with the superrich increasingly hoarding those assets as cash, less is going toward capital investments such as new businesses or products (new yacht, anyone?).
It's probably enough to make the late President Ronald Reagan roll over in his grave. After all, Reagan pushed the idea of the "trickle-down economy," whereby tax cuts for the rich would trickle down to the middle class. Of course, that works only if the rich actually invest or spend.
"It's a real problem to the extent that more and more income is going to people at the top and more of that income is not going to places that are productive," Michael Linden, the managing director for economic policy at the Center for American Progress, told The Huffington Post.
The increased savings rate of the superrich might support the idea of raising taxes on the top 1%, although Linden told the publication that higher taxes only encourage the wealthy to move money into less-taxed vehicles. 
It's not only wealthy individuals hoarding cash. Corporations are also sitting on piles of money. Apple's (AAPL) $137 billion in cash prompted investor David Einhorn to sue over what he called a "cash problem." 
Nonfinancial companies now hold liquid assets of 45% to 50% of their short-term liabilities, compared with a historical level of no more than 30%, The New York Times notes.
For both individuals and companies, cash hoarding might be a result of uncertainty about the economy. But their savings rate, ironically, may be hurting the broader recovery by keeping capital out of the system. 
As Linden told The Huffington Post: "If the choice is between putting the money under a rich guy's super super expensive mattress or giving it to a middle-class family who needs to pay for child care, I'd rather pay for child care. That's better for the middle-class family, and that's better for the economy."
Follow Aimee Picchi on Twitter at @aimeepicchi. 
DATA PROVIDERS
Copyright © 2014 Microsoft. All rights reserved.
Fundamental company data and historical chart data provided by Morningstar Inc. Real-time index quotes and delayed quotes supplied by Morningstar Inc. Quotes delayed by up to 15 minutes, except where indicated otherwise. Fund summary, fund performance and dividend data provided by Morningstar Inc. Analyst recommendations provided by Zacks Investment Research. StockScouter data provided by Verus Analytics. IPO data provided by Hoover's Inc. Index membership data provided by Morningstar Inc.
MARKET UPDATE
[BRIEFING.COM] The stock market began the new trading week on the defensive note with small-cap stocks pacing the retreat. The Russell 2000 (-1.4%) and Nasdaq Composite (-1.1%) displayed relative weakness, while the S&P 500 lost 0.8% with all ten sectors ending in the red.

Global equities began showing some cracks overnight after China's Finance Minister Lou Jiwei poured cold water on hopes for new stimulus measures. Specifically, Mr. Lou said the government has no plans to change ... More
More Market News