This NJ mayor can't afford to live in his own town
In a glaring example of the Garden State's high taxes, James McCullough's $31,000 property tax bill has him looking to sell.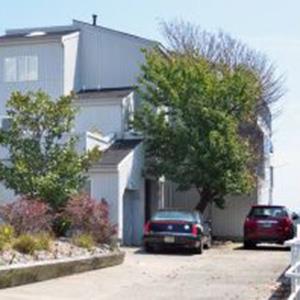 James "Sonny" McCullough is selling his home in Egg Harbor Township, N.J., because he can no longer afford the taxes. Lots of folks have found themselves caught in this very squeeze, but here's what makes McCullough's story unique: He's the mayor of this town of 31,000 near Atlantic City.
Officials revalued McCullough's property in the township's Seaview Harbor section at more than $1.1 million, a huge jump from the $360,000 he paid to build the home in 1985. As a result, his property taxes have zoomed by nearly 60% to $31,056, which McCullough says he can't afford.
"It's kind of disappointing," he told
The Press of Atlantic City
. "I thought I would be able to live and die in my home, but it's gotten to the point where it's gotten up so high."
McCollough couldn't be reached for comment for this story.
One of the few things uniting New Jerseyeans, besides admiration for Bruce Springsteen, is hatred for property taxes, which
have been a hot-button topic
for years. New Jersey is especially dependent on the taxes because, unlike in many other states, its local governments aren't permitted to levy their own sales and income taxes.
And unlike in other states, New Jersey's property taxes are a blend of levies used to fund school districts as well as state and county government operations. Therein lies the problem.
The state, which has a strong tradition of home rule, has about 566 municipalities and 588 school districts. Officials such as Republican Gov. Chris Christie have been pushing local governments to merge in order to cut expenses. Even so, the cost of living in New Jersey remains stubbornly high.
Tax Foundation data show the state's effective property tax rate is 1.9% and its property tax per capita is $2,819, both the highest in the nation. The state's total $6,689-per-capita tax burden is second only Connecticut's.
One thing's for sure: New Jersey residents will hear plenty of talk about property taxes ahead of next year's election for governor. Residents, though, will demand that officials in Trenton back up their words with deeds.
As for McCullough, he's going to try to move to another house in the township. If that plan fails, he may head to Florida, where he owns a condo that carries a tiny tax burden of $2,569.
Jonathan Berr is a Jersey resident who knows well the burden homeowners there shoulder. Follow him on Twitter @jdberr.
DATA PROVIDERS
Copyright © 2014 Microsoft. All rights reserved.
Fundamental company data and historical chart data provided by Morningstar Inc. Real-time index quotes and delayed quotes supplied by Morningstar Inc. Quotes delayed by up to 15 minutes, except where indicated otherwise. Fund summary, fund performance and dividend data provided by Morningstar Inc. Analyst recommendations provided by Zacks Investment Research. StockScouter data provided by Verus Analytics. IPO data provided by Hoover's Inc. Index membership data provided by Morningstar Inc.
MARKET UPDATE
[BRIEFING.COM] S&P futures vs fair value: -5.50. Nasdaq futures vs fair value: -13.00. Nasdaq at... NYSE Adv/Dec 0/0... Nasdaq Adv/Dec 0/0.
More Market News