Top 1% took in record share of income in 2012
A new study says the wealth gap is now even larger than it was before the stock market crash of 1929.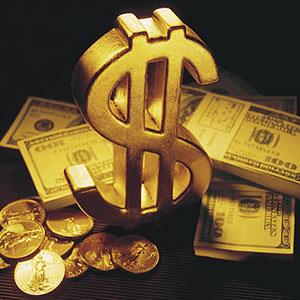 If our recent post about a video lecture by Chrystia Freeland on the rise of the new global superrich didn't convince you, new figures on income inequality appear to underscore her thoughts. A new academic analysis of IRS data going back to 1913, says the top 1% of Americans collected a record 19.3% of all household income last year.
According to economists at the University of California at Berkeley, Oxford University and the Paris School of Economics, that figure broke the 18.7% of the pretax income collected by the nation's top 1% back in 1927 -- shortly before the stock market crash that heralded the Great Depression.
The study also notes that, while the superrich were also hit hard by the global economic downturn, their incomes have bounced back with the recovery and that 95% of income gains reported since 2009 have gone to the top 1%.
One of the researchers involved in the study, Emmanuel Saez at UC Berkeley, says the record income for superrich Americans last year may also be due to their cashing in stock holdings to avoid newly imposed capital gains taxes.
In a paper he published last year, Saez suggested these new rich are not the stereotypical "old money" but in fact are the "working rich" -- the new entrepreneurs or highly paid "superstar" employees Freeland mentioned in her lecture.
At the same time he notes that from 2007 to 2009, average family income fell by 17.4%, the largest two-year drop since the Great Depression.
Saez says if you look at the nation's history, "falls in income concentration due to economic downturns are temporary unless drastic regulation and tax policy changes are implemented and prevent income concentration from bouncing back."
And he notes that policy changes like the Depression-era New Deal helped reduce such income concentration for decades.
"We need to decide as a society whether this increase in income inequality is efficient and acceptable," he concludes, "and, if not, what mix of institutional and tax reforms should be developed to counter it."
DATA PROVIDERS
Copyright © 2014 Microsoft. All rights reserved.
Fundamental company data and historical chart data provided by Morningstar Inc. Real-time index quotes and delayed quotes supplied by Morningstar Inc. Quotes delayed by up to 15 minutes, except where indicated otherwise. Fund summary, fund performance and dividend data provided by Morningstar Inc. Analyst recommendations provided by Zacks Investment Research. StockScouter data provided by Verus Analytics. IPO data provided by Hoover's Inc. Index membership data provided by Morningstar Inc.
MARKET UPDATE
[BRIEFING.COM] The major indices are stuck in red figures, but have moved comfortably off their worst levels of the day. Similar to the earlier move down, which was broad based, the move back up has been, too.

There are pockets of relative strength in some defensive-oriented areas of the stock market, like the consumer staples (unch) and health care (+0.1%) sectors, but it is noteworthy that the financial (-0.04%) and energy (-0.1%) sectors are also included in the relative strength ... More
More Market News
TOP STOCKS
HBO GO crashes on 'True Detective' fans
Who is the Yellow King? An endless 'loading' circle, apparently, as fans eagerly awaiting the killer's identity were left in the lurch by HBO's mobile streaming service.