Is boycotting Florida after Zimmerman a good move?
Or would that strategy do more harm than good? After all, the people it would hurt didn't do anything wrong.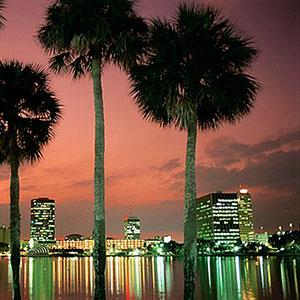 Would boycotting Florida businesses in the wake of the acquittal of George Zimmerman do more harm than good?
That's the question
supporters of such a move
-- including singer Stevie Wonder,  California Assemblyman Chris Holden, and Moveon.org -- haven't brought up. Civil rights activist Martin Luther King III, who is encouraging people not to buy Florida orange juice, hasn't discussed it either. That's a pity.
Tourism is
Florida's No. 1 industry
and employs more than 1 million state residents, more than 5% of the total population. The
citrus business
is smaller and supports about 76,000 jobs. By boycotting Florida's $71.8 billion tourism industry and its $1.14 billion citrus business, activists are lumping people in with Zimmerman who may be as outraged as they are about the killing of Trayvon Martin.
It's guilt by association, which ironically is what many people accused the former neighborhood watch volunteer of assuming of Martin, who was unarmed when he was killed. Not only is it unfair, but it's un-American.
The potential economic impact of these types of actions can be tricky to measure. According to
CBS Miami
, a 2010 boycott of Arizona after the state passed a controversial crackdown on people without proper immigration papers cost about $145 million in lost business. Not surprisingly, Florida Gov. Rick Scott is in damage-control mode and is visiting the cable news outlets to press his case.
At least one organization, the
National Association of Black Journalists
, is taking the right approach by resisting calls by some members to cancel its annual convention in Florida. 
"We as black journalists have a role here; we must examine this story and the ramifications of the tragedy of Trayvon Martin's death, as well as the ramifications of the verdict in the Zimmerman trial, from all sides," the group says on its website.
This isn't the first time public outrage has trumped common sense. Soon after
BP
's (
BP
) Gulf oil spill in 2010, calls erupted for people to boycott the company's service stations. The one flaw with that logic was that the folks who owned them were independent businesspeople, which has been the case for years.
An owner of a cafe in Oakland
whose window was smashed
by anti-Zimmerman protestors is using his misfortune as a way to start a dialogue about race in America. That seems to be a far more productive approach than economically punishing people who haven't done anything wrong.
Follow Jonathan Berr on Twitter @jdberr.
More on moneyNOW
DATA PROVIDERS
Copyright © 2014 Microsoft. All rights reserved.
Fundamental company data and historical chart data provided by Morningstar Inc. Real-time index quotes and delayed quotes supplied by Morningstar Inc. Quotes delayed by up to 15 minutes, except where indicated otherwise. Fund summary, fund performance and dividend data provided by Morningstar Inc. Analyst recommendations provided by Zacks Investment Research. StockScouter data provided by Verus Analytics. IPO data provided by Hoover's Inc. Index membership data provided by Morningstar Inc.
MARKET UPDATE
[BRIEFING.COM] The stock market finished the Tuesday session on the defensive after spending the entire day in a steady retreat. The S&P 500 (-0.6%) posted its third consecutive decline, while the small-cap Russell 2000 (-0.9%) slipped behind the broader market during afternoon action.

Equity indices were pressured from the start following some overnight developments that weighed on sentiment. The market tried to overcome the early weakness, but could not stage a sustained rebound, ... More
More Market News