What the 99% owes the 1%
Harry Binswanger, an Ayn Rand devotee, says millionaires should be exempt from taxes and be rewarded with public displays of gratitude.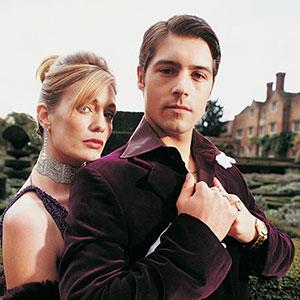 Harry Binswanger never went through an Ayn Rand revival: He knew her the first time around.
A longtime Rand associate, Binswanger has dedicated his entire career to advancing her message of Objectivism and the idea that laissez-faire capitalism is the best means of achieving one of that philosophy's key tenets: Look out for your own happiness and self-interest and don't succumb to the collectivist succubi who would drain you of your special gifts and/or money.
This is the man who steered The Objectivist Forum in the 1980s after Rand died and dedicated so many hours to Objectivism that his collected works look like this.

Thus, when he writes something akin to his latest Forbes column, he's not doing it because he's still buzzing from the last Ron Paul rally.

He's one of the pillars of Objectivism, which means occasional Binswanger quotes such as this from an op-ed titled Give Back? Yes, It's Time For The 99% To Give Back To The 1% are to be expected:
"Imagine the effect on our culture . . . if the moral praise showered on Mother Teresa went to someone like Lloyd Blankfein, who, in guiding Goldman Sachs toward billions in profits, has done infinitely more for mankind."
Yes, that Lloyd Blankfein, the chief executive of Goldman Sachs (GS) who told Congress in the wake of the financial collapse that his company didn't create the mortgage default swaps that wrecked the economy, it just created the market for them.

The same guy whose firm bet against the same products Goldman was selling to investors but saw no legal or moral impetus to tell those customers it was doing so.
The same Blankfein whose company set the euro teetering on the brink of collapse by helping Greece hide its crushing debt. The one whom former colleague Greg Smith saw fit to incinerate in an op-ed in The New York Times last year in a moment of moral clarity.

From Binswanger's perspective, it's quite obvious why Blankfein should be held in the same regard as a woman who fed the poor, housed orphans and cared for those with tuberculosis, leprosy and AIDS:
"Since profit is the market value of the product minus the market value of factors used, profit represents the value created."
To this end, Binswanger suggests that Goldman Sachs isn't a "great vampire squid wrapped around the face of humanity." Instead, that applies to those collecting taxes from the folks at Goldman Sachs and using that money for infrastructure and services. He blames the "envy-ridden moral code that damns success, profit, and earning money in voluntary exchange" for that particular drain on personal wealth.

Binswanger proposes that anyone worth $1 million or more be exempt from taxation and publicly thanked and honored for their work, which wasn't at all aided by tax abatements or cheap labor in squalid conditions.
"So to augment the tax-exemption, in an annual public ceremony, the year's top earner should be awarded the Congressional Medal of Honor."
Unfortunately for Binswanger, as he knows all too well, the founding fathers didn't care much for that line of thinking. Having seen it manifest beneath The Crown, they put together a framework that exists counter to the Objectivist notions that wouldn't exist until nearly two centuries later.
As a rebuke to Binswanger, Business Insider's Jill Klausen let John Adams have the last word about Objectivism's place in an inherently collective nation:
"Government is instituted for the common good; for the protection, safety, prosperity and happiness of the people; and not for the profit, honor, or private interest of any one man, family, or class of men: Therefore the people alone have an incontestable, unalienable, and indefeasible right to institute government; and to reform, alter, or totally change the same, when their protection, safety, prosperity and happiness require it."
DATA PROVIDERS
Copyright © 2014 Microsoft. All rights reserved.
Fundamental company data and historical chart data provided by Morningstar Inc. Real-time index quotes and delayed quotes supplied by Morningstar Inc. Quotes delayed by up to 15 minutes, except where indicated otherwise. Fund summary, fund performance and dividend data provided by Morningstar Inc. Analyst recommendations provided by Zacks Investment Research. StockScouter data provided by Verus Analytics. IPO data provided by Hoover's Inc. Index membership data provided by Morningstar Inc.
MARKET UPDATE
[BRIEFING.COM] The stock market finished an upbeat week on a mixed note. The S&P 500 shed less than a point, ending the week higher by 1.3%, while the Dow Jones Industrial Average (+0.1%) cemented a 1.7% advance for the week. High-beta names underperformed, which weighed on the Nasdaq Composite (-0.3%) and the Russell 2000 (-1.3%).

Equity indices displayed strength in the early going with the S&P 500 tagging the 2,019 level during the opening 30 minutes of the action. However, ... More
More Market News