Who'll pay for NASCAR's big deal with NBC? Viewers
And that includes folks who would never watch a single race. That's the name of the game in sports broadcasting.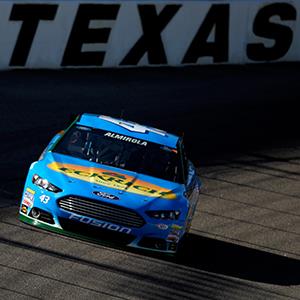 People who don't know the difference between Richard Petty and Tom Petty are probably going to help shoulder the costs to broadcast NASCAR (where Richard is a legend) auto races. That's because of the circuit's new broadcasting deal with
Comcast
's (
CMCSA
) NBC.
The Peacock Network's deal represents as much as a 50% increase over NASCAR's existing agreement with
Disney
's (
DIS
) ESPN that had lasted for 25 years, according to
Advertising Age
. Details of the contract, which runs from 2015 to 2024,
were not disclosed
. The trade journal quotes an ESPN executive saying the price NASCAR was demanding was too steep.
Under terms of the deal, NBC gets exclusive rights to the final 20 NASCAR Sprint Cup Series races, the final 19 NASCAR Nationwide Series events and some NASCAR Regional & Touring Series events.
This is just the latest instance where media companies have paid huge premiums for sports content.
Major League Baseball will double its annual payday
starting next year
under a $12.4 billion contract it signed with
21st Century Fox
(
FOXA
) and
Time Warner
's (
TWX
) TBS that runs through 2021. The National Football League is charging NBC and
CBS
(
CBS
) 63% more to broadcast games under a $28 billion contract that runs through 2022. Fees to the National Hockey League have doubled, and they've increased 20% for the National Basketball Association.
NASCAR, though, has been struggling for years.
Reuters
noted earlier this year that the sport still is reeling from the effects of the economic slowdown. Attendance at races has fallen as has TV viewership. The situation is so bad that NASCAR quit giving attendance figures in its race reports, leaving that up to the owners of the racetracks, which rarely divulge that information.
As The Wall Street Journal recently noted, the audience for sports is tiny, about 4% of all households, yet sports channels account for 19.5% of the fees paid by cable and satellite operators. Some operators are starting to balk at those fees, and they've found a friend in Congress.
Sen. John McCain
, R-Ariz., has introduced a bill that would force cable companies to let consumers choose the channels they want to buy instead of forcing them to get those channels as part of a group. It's known as a-la-carte pricing, and cable companies are fiercely opposed to the idea.
With the average monthly cable bill before taxes now $73.44, it's no wonder that arguments for allowing consumers to pay only for the channels they watch are gaining steam.
Jonathan Berr does not own shares of the listed stocks. Follow him on Twitter @jdberr.
More on moneyNOW

So how much is the "big deal" ?  It would be nice if the writer included that.  Whatever, NASCAR should put most of the money in the piggy bank, they will need it.  Their best days are over.  It is boring on TV and needs to be attended to be appreciated, but it has gotten way to expensive to attend unless you are an RV freak and camp out at the race.

Nascar can't get people at the track so they want viewers to pay to watch. Bullshyt!!! Nascar can go off the air as far as i'm concerned. They show wrecks on commericals just to get people to watch and it turns out to be boring as hell!! I would get more entertainment watching people on the interstate than watching a boring Nascar race. Watch commericals for Bristol then go to the race. BORING!!!!!!!!


NASCAR can blame the economic downturn if they want to. The truth is under the infinite wisdom of Brian France, he has managed to run a good sport, that his grandfather built, into the ground. Common sense tells you, no matter the economic situation, if you have a good product people will purchase it !!!
Are you sure you want to delete this comment?
DATA PROVIDERS
Copyright © 2014 Microsoft. All rights reserved.
Fundamental company data and historical chart data provided by Morningstar Inc. Real-time index quotes and delayed quotes supplied by Morningstar Inc. Quotes delayed by up to 15 minutes, except where indicated otherwise. Fund summary, fund performance and dividend data provided by Morningstar Inc. Analyst recommendations provided by Zacks Investment Research. StockScouter data provided by Verus Analytics. IPO data provided by Hoover's Inc. Index membership data provided by Morningstar Inc.
MARKET UPDATE
[BRIEFING.COM] The stock market began the new week on a cautious note. The S&P 500 lost 0.3%, but managed to erase more than half of its opening decline. Thanks to the rebound, the benchmark index reclaimed its 50-day moving average (1976.78) after slipping below that level in the morning.

Equities slumped at the open amid a couple global developments that dampened the overall risk appetite. Continued student protests in Hong Kong and a potential response from China weighed on the ... More
More Market News