Why 80% of millennials will change jobs
Today's 20-somethings see their current gig as less of a career choice and more of a waiting room for their dream job.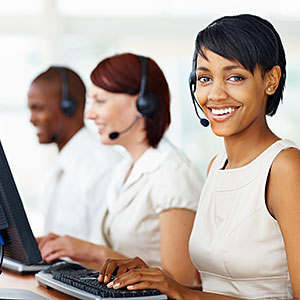 Know that fresh-faced 20-something kid your company just hired this summer? Yeah, there's about a 1-in-5 chance she'll stick around as long as you have.
A Harris survey for the University of Phoenix found that 80% of workers in their 20s say they want to change careers, compared to 64% of 30-somethings and 54% in their 40s. Granted, it's a lot easier to say something like that with no family or mortgage tying you down, but it's just realistic when you view your 20s as a trial period and not "adulthood."
Right now, those "emerging adults" in their 20s have really high expectations of both life and their jobs, and they're willing to do what it takes to get to those fulfilling gigs later. If that means working for minimum wage, as 284,000 college grads are doing, or making less money doing time at Starbucks (SBUX) or Wal-Mart (WMT) in exchange for college credits, they're in.
In short, what they're doing now generally bears little to no resemblance to the careers and lives they're aspiring to. The Harris survey suggests that millennials would much rather be working in the arts and sciences, business management, technology and health care. A survey of Harvard students found that this year's graduates are shunning Wall Street and gunning for ideal jobs at St. Jude's Children's Hospital or Google (GOOG).
They told researchers that they agree with the statement: "I am confident that I will eventually get what I want out of life," and they seem determined not to have their dreams ground into the earth by their current means-to-an-end employment.

In the meantime, however, it's a tough slog. A Gallup survey suggested that 53% of millennials aren't engaged in their jobs at all and approach their work with the kind of detachment one would expect at a temporary position. That's slightly higher than the 52% of all Americans who feel the same way about their jobs, but the 14% of millennials actively disengaged from their jobs is still minute compared to the 19% of Generation X and 23% of baby boomers who are similarly disgruntled.
If 20-somethings are worried about one day becoming that jaded, their fears are well founded. The Harris poll found that although the majority of older workers said they had career plans when they were younger, 73% of them had not landed in the job they had expected.
Get out while you can, young'ns.


DATA PROVIDERS
Copyright © 2014 Microsoft. All rights reserved.
Fundamental company data and historical chart data provided by Morningstar Inc. Real-time index quotes and delayed quotes supplied by Morningstar Inc. Quotes delayed by up to 15 minutes, except where indicated otherwise. Fund summary, fund performance and dividend data provided by Morningstar Inc. Analyst recommendations provided by Zacks Investment Research. StockScouter data provided by Verus Analytics. IPO data provided by Hoover's Inc. Index membership data provided by Morningstar Inc.
MARKET UPDATE
[BRIEFING.COM] The stock market began the new week on a cautious note. The S&P 500 lost 0.3%, but managed to erase more than half of its opening decline. Thanks to the rebound, the benchmark index reclaimed its 50-day moving average (1976.78) after slipping below that level in the morning.

Equities slumped at the open amid a couple global developments that dampened the overall risk appetite. Continued student protests in Hong Kong and a potential response from China weighed on the ... More
More Market News