Why Fannie and Freddie aren't reporting losses
Rules give the mortgage companies two years to account for bad loans, which a federal watchdog says is way too long.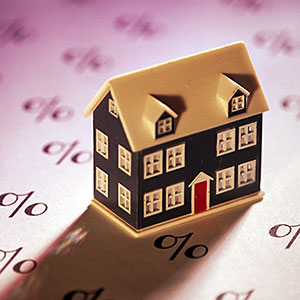 Housing prices
are rising fast, and
foreclosure rates
are headed back to normal. Surely, real estate can massage the economy
where retail keeps bludgeoning it
.
Maybe. U.S. housing isn't not so far removed yet from the peak of its crisis that tough markets in some states and the impact of debt on potential homeowners can just be blithely ignored. Nor can housing be considered a stable pillar of the economy when mortgage finance companies are walling off their losses.
A report written by the inspector general for the Federal Housing Finance Agency (FHFA) and reviewed by Reuters suggests that Fannie Mae and Freddie Mac are hiding billions of dollars losses with help from rules that give them up to two years to report bad loans. The FHFA, which regulates Fannie Mae and Freddie Mac, says those new standards should go into effect within the next two years, and it expects the companies' resulting losses "to be reasonable."
This should be of no small concern to U.S. taxpayers. The federal government seized Fannie Mae and Freddie Mac in 2008 primarily because mortgage losses were pushing them toward insolvency. The majority of those losses stemmed from mortgages that defaulted during the housing crisis.

Although Fannie and Freddie have since reduced the funds they reserve to cover potential losses on bad loans as both home sales and prices have risen, taxpayers have spent more than $188 billion keeping the companies alive.
This latest disclosure comes just as they're both reporting huge profits and sending billions in payments back to the government. On Aug. 8, Fannie Mae reported a $10.1 billion second-quarter profit and sent $10.2 billion to the U.S. Treasury to help pay back its federal aid. That was its sixth straight profitable quarter and is nearly double the $5.1 billion profit it posted in the same quarter a year earlier.
Freddie Mac posted its second-largest quarterly profit ever in the second quarter. Its income of $5 billion is funding a $4.4 billion reimbursement to Treasury.
The housing crisis and ensuing financial meltdown gave U.S. homeowners and taxpayers plenty of reason to question small, unexpected bursts of prosperity. With the already maligned Fannie and Freddie just kicking their losses out to a more convenient earnings report, the mortgage companies are doing little to shelter themselves from that cynicism.
DATA PROVIDERS
Copyright © 2014 Microsoft. All rights reserved.
Fundamental company data and historical chart data provided by Morningstar Inc. Real-time index quotes and delayed quotes supplied by Morningstar Inc. Quotes delayed by up to 15 minutes, except where indicated otherwise. Fund summary, fund performance and dividend data provided by Morningstar Inc. Analyst recommendations provided by Zacks Investment Research. StockScouter data provided by Verus Analytics. IPO data provided by Hoover's Inc. Index membership data provided by Morningstar Inc.
MARKET UPDATE
[BRIEFING.COM] S&P futures vs fair value: -5.50. Nasdaq futures vs fair value: -13.00. Nasdaq at... NYSE Adv/Dec 0/0... Nasdaq Adv/Dec 0/0.
More Market News