Why it pays to date the frugal
A study suggests that partners who save their money are not only more stable but more attractive.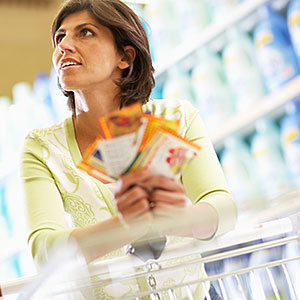 A pile of money is understandably attractive. A mouth-breathing rube who spends that cash nearly as quickly as it piles up is somewhat less desirable.
That, if nothing else, is the lesson the dating world can take from an experiment conducted by the University of Michigan's Ross School of Business.
While compiling data for their working paper titled A Penny Saved Is a Partner Earned: The Romantic Appeal of Savers, researchers determined that in a post-recession economy, frugality is a highly appreciated trait among potential romantic partners.
The crux of the findings is that people who save tend to have far more self-control than their free-spending peers. While that reckless impulse can keep things interesting in the short term, it can be exhausting when the flighty individual in question is the one you've latched on to for the long haul.

The savers, for example, may also be more dutiful when it comes to exercise and nutrition. Ideally, that would make them better looking than their free-spending cohorts, thanks to the their disciplined approach to working out and eating well.
Just the knowledge that they're not going to throw wads of cash at the first gem-bedazzled phone or overpriced condo they see makes savers inherently attractive during an economic recovery. It all boils down to survival.
"It is natural selection at play in choosing a mate," Brad Klontz, a co-author of "Mind Over Money" and a financial psychologist in Kauai, Hawaii, told CNBC. "Saving behaviors hint at the potential to create a more financially secure household unit. With that come significant benefits to one's offspring and overall quality of life.
"Apparently, to our animal brain -- which is focused on optimizing the chances of offspring survival and success -- saving is sexy."
This doesn't come as news to anyone who's been dating during the low-income years that have followed the economic downturn. New York Times columnist Ron Lieber stumbled across the topic of frugal singles back in 2010 after unearthing a survey from now-defunct ING Direct. It found that 27% of people told they were being set up on a blind date with someone described as "frugal" equated that with "stingy."
So Lieber commissioned dating site eHarmony to dig through its 30 million matches made in July 2010. He found that users who labeled themselves as savers rather than spenders were contacted 25% more by potential partners, making it clear that public perception of stingy love interests was becoming less important than economic reality.
Although other studies indicate that just having a more exciting love life can lead to a bigger paycheck, making that paycheck last can stabilize both your economic well-being and your relationship.
DATA PROVIDERS
Copyright © 2014 Microsoft. All rights reserved.
Fundamental company data and historical chart data provided by Morningstar Inc. Real-time index quotes and delayed quotes supplied by Morningstar Inc. Quotes delayed by up to 15 minutes, except where indicated otherwise. Fund summary, fund performance and dividend data provided by Morningstar Inc. Analyst recommendations provided by Zacks Investment Research. StockScouter data provided by Verus Analytics. IPO data provided by Hoover's Inc. Index membership data provided by Morningstar Inc.
MARKET UPDATE
[BRIEFING.COM] The stock market began the new trading week on the defensive note with small-cap stocks pacing the retreat. The Russell 2000 (-1.4%) and Nasdaq Composite (-1.1%) displayed relative weakness, while the S&P 500 lost 0.8% with all ten sectors ending in the red.

Global equities began showing some cracks overnight after China's Finance Minister Lou Jiwei poured cold water on hopes for new stimulus measures. Specifically, Mr. Lou said the government has no plans to change ... More
More Market News