Why the 40-hour workweek is too long
Economists and scientists predicted shorter hours for US laborers nearly a century ago. Why hasn't it happened?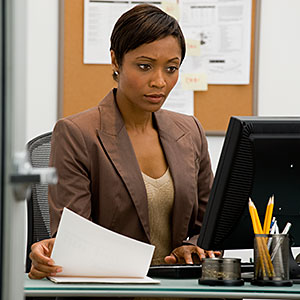 Still dreaming of a four-day workweek? In historical terms, you're dreaming small.
CNNMoney's ongoing series on the "New American Workplace" took a look at the 40-hour workweek, adopted shortly after the Great Depression, and how employers have toyed with it during the economic crisis. The key finding is that lots of workers have been forced to either shorten their workweeks or approach them differently as employers cut back.
At the height of the recession, Utah tried cramming 40-hour workweeks for its government employees into four 10-hour days in order to save on operating costs and avoid layoffs. The government was able to cut costs, while the employees got an extra day off without having to take a hit to their paychecks. But even those 40-hour workweeks fall well short of the ideal.
"Cutting hours of work can have positive effects on employment levels during a severe economic downturn," the International Labour Organization noted in a report last month.
Shortened hours can be used to create jobs, the ILO said, as fewer hours for one worker mean more work for another. Since the economic crisis, lots of workers have been forced to shorten their workweek as their employers cut back. Still, that falls well short of what economic thinkers and social scientists were predicting less than a century ago.
In 1930, renowned economist John Maynard Keynes predicted technological advancements would mean we would all eventually work just 15 hours a week. That same year, evolutionary biologist Julian Huxley predicted the two-day workweek. As recently as 1965, a Senate subcommittee predicted we would be working 14 hours a week by the year 2000, with at least seven weeks of vacation time.
The reality? The U.S. can't even mandate vacation time, never mind providing seven weeks of it. Benjamin Hunnicutt, a historian at the University of Iowa, calls the shorter workweek the "forgotten American dream."
"New marketing techniques of corporate America were able to convince us to buy things we had never seen before and had never needed before," he said. "Work was valorized -- elevated to the center of life more so than it ever had been before, and leisure was demoted and trivialized."
Meanwhile, the average German worker puts in 394 hours less than an American each year -- or nearly 10 fewer weeks. Germany is way smaller than the United States in area, population and resources, but still manages to be the fourth largest economy and third largest exporter in the world. Dutch workers, meanwhile, are on par with American workers in terms of productivity per hour, but pay higher taxes and earn less than Americans. On average, however, they work roughly 11 weeks less than their American counterparts each year, have access to government-funded health care, pay little or nothing for a college education and have far more leisure time than the average American.
While Americans settle for two weeks of vacation or none at all, their forbears and European neighbors continue to shake their heads in bewilderment at a workforce that puts in so much time for so little.
DATA PROVIDERS
Copyright © 2014 Microsoft. All rights reserved.
Fundamental company data and historical chart data provided by Morningstar Inc. Real-time index quotes and delayed quotes supplied by Morningstar Inc. Quotes delayed by up to 15 minutes, except where indicated otherwise. Fund summary, fund performance and dividend data provided by Morningstar Inc. Analyst recommendations provided by Zacks Investment Research. StockScouter data provided by Verus Analytics. IPO data provided by Hoover's Inc. Index membership data provided by Morningstar Inc.
MARKET UPDATE
[BRIEFING.COM] After spending the first two hours of the trading day in a steady slide, the S&P 500 has maintained a four-point range over the past 60 minutes.

The materials sector (+0.1%) has been able to stay out of the red, but its slim gain is now in jeopardy following an orderly decline from the opening high. Steelmakers have factored into the retreat as evidenced by a 2.9% decline in the Market Vectors Steel ETF (SLX 47.23, -1.40). Miners haven't done much to turn the ... More
More Market News