Working odd hours may take its toll on fertility
Women who work irregular shifts appear more likely to suffer from reproductive health issues.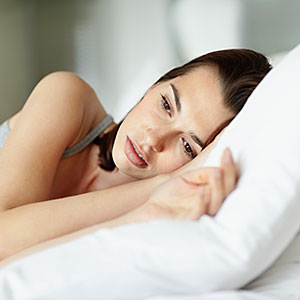 Does anyone just work 9-to-5, Monday-to-Friday, anymore? Given our global, 24-hour culture and that fact that you can no longer hide from the office, thanks to cell phones and other technologies, a large portion of us are on call and at work at all hours.

A 2004 report by the Bureau of Labor Statistics notes around one-third of wage and salary workers have flexible schedules at their primary jobs -- meaning they can vary their daily start and finish times. But about one-fifth of the gainfully employed work a shift other than the standard daytime shift. That also includes the nearly 15 million Americans estimated to work night shifts.
Medical professionals have long warned about health issues associated with the third shift: insomnia, irritability, weight gain and poor heart health. But a new report says shift work may also adversely affect a woman's reproductive health and fertility.

The study, presented this week to the European Society of Human Reproduction and Embryology, looked at data from nearly 120,000 women. And it found those working nontraditional shifts -- that is, alternating hours, evenings and nights -- had a 33% higher rate of menstrual disruption than women who worked regular hours. Those shift workers also experienced an 80% higher rate of "sub-fertility," or diminished reproductive capacity.
The report found that while women who worked only night shifts didn't have an increased risk of menstrual disruption or difficulty conceiving, they did have an increased rate of miscarriages -- although that particular risk wasn't seen in women who worked nights as part of a alternating shift pattern.
Dr. Linden Stocker from Britain's University of Southampton presented the report, and she said the research has proven an association, but not a causation, between shift work and negative reproductive outcomes in women. Many people working outside the routine daily hours, no matter their gender, are known to suffer from sleep deprivation and other biological disturbances.

However, if future research confirms these studies, she said in a press statement, "there may be implications for shift workers and their reproductive plans."
"More friendly shift patterns with less impact on circadian rhythm could be adopted where practical," she added, "although the optimal shift pattern required to maximize reproductive potential is yet to be established."
DATA PROVIDERS
Copyright © 2014 Microsoft. All rights reserved.
Fundamental company data and historical chart data provided by Morningstar Inc. Real-time index quotes and delayed quotes supplied by Morningstar Inc. Quotes delayed by up to 15 minutes, except where indicated otherwise. Fund summary, fund performance and dividend data provided by Morningstar Inc. Analyst recommendations provided by Zacks Investment Research. StockScouter data provided by Verus Analytics. IPO data provided by Hoover's Inc. Index membership data provided by Morningstar Inc.
MARKET UPDATE
[BRIEFING.COM] Equity indices continue holding modest gains with participants awaiting the public debut of Alibaba.com (BABA), which will represent the biggest initial public offering to date. According to recent indications, the stock is expected to open in the $90-91 range after pricing at $68/share.

On a separate note, the Dollar Index (+0.4%) hovers near its best level of the session, which also represents the high water mark from June 2013. The greenback holds gains against ... More
More Market News