Starbucks' CEO perks up for minimum wage hike
The java giant's Howard Schultz says he's open to the boost, but he can see why other businesses may not be so supportive.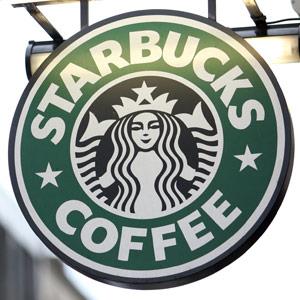 Starbucks
(
SBUX
) Chief Executive Howard Schultz is a political mystery wrapped in an enigma wrapped in a thermal coffee-cup sleeve.
The java chain's leader told CNBC on Wednesday, "On balance, I am a supporter of the minimum wage going up," but he noted that other employers might be scared away from hiring new workers if that happened. President Barack Obama has proposed raising the minimum wage to $9 per hour from $7.25 and tying it to inflation. Conservatives including House Speaker House John Boehner (R-Ohio) argue that such a hike would stifle hiring.
Schultz's measured support for a minimum wage hike leaves his stance as cloudy as a latte, but that's basically how the man operates. While his company gained a reputation for offering health care to beleaguered baristas and earned him a trip to the White House to discuss health care reform, Schultz told The Seattle Times two years ago that he wasn't a fan of the new health care law because "the pressure on small businesses, because of the mandate, is too great."
The same year, Schultz organized 100 fellow CEOs in a pledge to stop campaign contributions until Washington came up with a plan to fix the nation's debt. Not only did the U.S. wind up with the current sequester cuts, but the pledge also proved a hollow threat as Starbucks board members on Wednesday roundly rejected a shareholder's proposal to ban company political contributions and keep it from forming a political action committee.
Schultz's entire political ideology seems based on a notion that's just starting to gain steam in some circles: Other people out there think differently than he does. For example, Schultz is fully aware that the average Starbucks barista makes $8.78 an hour, according to Glassdoor.com. That's lower than President Obama's proposal but doesn't include tips or boosts in their salaries over time.
However, instead of just ramming the idea down the throat of folks like Subway CEO Fred DeLuca, who told CNBC last month that a minimum wage hike would increase prices at his sandwich chain's outlets, Schultz just recognizes that other businesses may not be so keen on the idea. How novel.
That, of course, doesn't mean he doesn't have supporters. Washington state neighbor and Costco (COST) Chief Executive Craig Jelinek not only wants a minimum wage hike, but he would like to see it boosted to $10 to give everyone else a taste of Costco's successful employee-first business model.

The business world clearly isn't ready for that, but leave it to the chief of a company that got America to drink coffee in sippy cups to realize that smaller, slower changes might make less of a mess.
It is really tragic for our CEO's to be thinking about the minimum wage. Don't CEO's want to feel proud of the amount of money their employee's make. Don't they want the children of their employees to have the basic necessities to live a happy life. How could their employees be happy if their children are not getting the basic necessities. There is really only one reason for any company to even exist. To provide
the financial security necessary for the owner's basic needs. Anything above that is gravy. If any company pays any employee less than what is required to meet their basic needs, then they are ignoring the very basic reason they themselves work at the business. If that owner makes any money above their basic needs, and don't pay a living wage to the employee, they are not only wrong, but are
contributing to the in-adequacies of the our country. An owner must be proud of the wages they pay to their employees. That is the standard for any owner. Anything less is unacceptable.

It is just the capitalist way of doing business...let a few more coins fall in the hands of those earning the least to make them feel appreciated and sort of increase their purchasing power. An increase from $7.25 to say  $10.10 would mean an increment of $114.00 for a person working 40 hrs.  Not bad, they do deserve to earn a bit more, after all the whole American economy rests on the sore backs of the minimum wage earners, they supply the shoulders to move the country forward and must be compensated for their effort.
Are you sure you want to delete this comment?
DATA PROVIDERS
Copyright © 2014 Microsoft. All rights reserved.
Fundamental company data and historical chart data provided by Morningstar Inc. Real-time index quotes and delayed quotes supplied by Morningstar Inc. Quotes delayed by up to 15 minutes, except where indicated otherwise. Fund summary, fund performance and dividend data provided by Morningstar Inc. Analyst recommendations provided by Zacks Investment Research. StockScouter data provided by Verus Analytics. IPO data provided by Hoover's Inc. Index membership data provided by Morningstar Inc.
MARKET UPDATE
[BRIEFING.COM] The stock market finished the Tuesday session on the defensive after spending the entire day in a steady retreat. The S&P 500 (-0.6%) posted its third consecutive decline, while the small-cap Russell 2000 (-0.9%) slipped behind the broader market during afternoon action.

Equity indices were pressured from the start following some overnight developments that weighed on sentiment. The market tried to overcome the early weakness, but could not stage a sustained rebound, ... More
More Market News