Sequester: The military girds for a blow
Washington's latest game of financial chicken threatens to trigger huge cuts for the Pentagon. Here are the top 10 states on the hit list.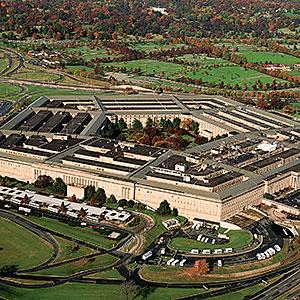 Are you ready for the sequester? This latest post-fiscal cliff, political game of chicken over the federal budget could go into effect on March 1, unless some sort of congressional compromise is reached.
As Caitlin Dickson at the Daily Beast puts it, the sequester "is the trade-off for the tax hikes the cliff deal avoided: a collection of across-the-board budget cuts adding up to about $1.2 trillion dollars over 10 years. It's a manufactured political crisis, basically, and everyone shares some blame for it."
If the sequester happens -- and that's still a pretty large "if" -- about half of those cuts will come from the U.S. military. The Pentagon could find its budget slashed by $500 billion, which would not only have direct and a relatively immediate impact on the war in Afghanistan but also on defense industry contractors and, of course, jobs directly and indirectly linked to the Department of Defense.
"Cuts to spending for the acquisition of military equipment alone would lead the loss of over 1,000,000 private sector jobs," warns the U.S. House Armed Services Committee website. "These cuts could push unemployment back up to 9%."
The website adds that more than 350,000 of the Pentagon's active-duty military and civilian personnel could also find themselves out of work.
The U.S. Army recently released a document forecasting how cuts to its branch alone would affect more than 302,000 jobs across the nation -- with an economic impact of $15.35 billion.
The Washington Business Journal went through the Army's data and tallied up what each state potentially stands to lose in terms of economic impact and job cuts. Here's the top 10 list:
Alabama -- Economic loss: $1.9 billion, jobs affected: 25,177.
Arizona -- Economic loss: $262 million, jobs affected: 5,063.
California -- Economic loss: $615 million, jobs affected: 11,432.
Georgia  -- Economic loss: $931 million, jobs affected: 17,163.
Hawaii -- Economic loss: $287 million, jobs affected: 8,499.
Kentucky -- Economic loss: $606 million, jobs affected: 15,016.
Maryland -- Economic loss: $527 million, jobs affected: 23,243.
Texas -- Economic loss: $2.4 billion, jobs affected: 34,734.
Virginia -- Economic loss: $1 billion, jobs affected: 25,360.
Washington -- Economic loss: $461 million, jobs affected: 11,047.
The Army says it's preparing for any near-future budget reductions by cutting its contracted workforce, using attrition to lower the number of temporary and short-term employees, implementing a hiring freeze, "diverting" funds for facility restoration and modernization, and by reducing base operation support levels.
DATA PROVIDERS
Copyright © 2014 Microsoft. All rights reserved.
Fundamental company data and historical chart data provided by Morningstar Inc. Real-time index quotes and delayed quotes supplied by Morningstar Inc. Quotes delayed by up to 15 minutes, except where indicated otherwise. Fund summary, fund performance and dividend data provided by Morningstar Inc. Analyst recommendations provided by Zacks Investment Research. StockScouter data provided by Verus Analytics. IPO data provided by Hoover's Inc. Index membership data provided by Morningstar Inc.
MARKET UPDATE
[BRIEFING.COM] The S&P 500 (-0.1%) continues hovering right below its flat line with heavily-weighted sectors like financials (-0.2%), industrials (-0.1%), and technology (-0.5%) pressuring the broader market.

On the upside, countercyclical telecom services (+0.6%) and utilities (+0.7%) sport solid gains, but the two groups carry little influence over the broader market since they represent just 5.4% of the entire S&P 500. Meanwhile, the top-weighted sector-technology-accounts ... More
More Market News
TOP STOCKS
Up next: The biggest bank IPO ever
The expected $3.36 billion offering from Citizens Financial Group won't come close to Alibaba's, but it will be an important one for the market.