2 months until next budget crisis?
A prominent economist known as 'Dr. Doom' says the country's budget dispute will come roaring back soon.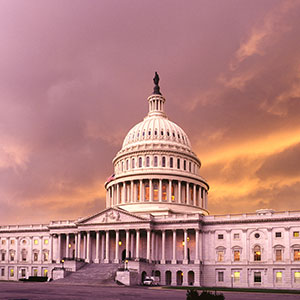 We have some breathing room after lawmakers made a fiscal cliff deal on New Year's Day. But the country is far from OK. In fact, one well-known economist says another crisis will hit in two months.
Without Congressional action, the country will see $110 billion in spending cuts commence on March 1,
writes
New York University professor Nouriel Roubini in the Financial Times. And just as those spending cuts hit, the U.S. will hit the debt ceiling. "That is only the beginning," he added.
Known as "Dr. Doom" for his dour views on the economy, Roubini won acclaim for predicting the collapse of the housing market and the 2008 recession. Now, he says that 2013 will be plagued by numerous debates on the budget and the economy. Later this year, talk will turn to medium-turn fiscal consolidation, triggering yet another argument between Republicans and Democrats, he adds.
So expect a big fight about entitlements, and a series of little fights over tax reform: Should the US introduce a value added tax? A flat tax? Higher (or lower) income taxes? A carbon tax? Should we close corporate tax loopholes to raise more revenue? It'll soon get messy.
There's more. Amid all the fierce debates on the horizon, there will be real damage to the economy. Roubini and other economists expect that the combination of tax increases, spending cuts and an increase in payroll taxes will eat into the country's economic growth. Roubini estimates that it will translate into a 1.2% of GDP drag on the economy this year.
If the economy was strongly growing at around 3.5%, then that wouldn't be as much of a problem, he said. But recently, the economy has only grown at about 2%.
"So the U.S. could quite easily come perilously close to stall speed this year -- or worse, if the eurozone crisis worsens," he added.
So who's right on this issue, Republicans or Democrats? No one, says Roubini. Even typical Republican voters don't want to gut the welfare state, and "Tea Party extremists are more noise than signal."
He says that maintaining a basic welfare state "is right and necessary" in our age of globalization, rapid technological change and demographic pressure. But doing so means higher taxes for the middle class along with the rich.
It will probably take years for the U.S. to confront the reality of its fiscal position and raise revenues to a level sufficient to fund a reformed -- but not gutted -- welfare state. Large fiscal deficits will remain the norm for the next few years, at least so long as the bond market remains quiet, as I believe it will.
More on Money Now

DATA PROVIDERS
Copyright © 2014 Microsoft. All rights reserved.
Fundamental company data and historical chart data provided by Morningstar Inc. Real-time index quotes and delayed quotes supplied by Morningstar Inc. Quotes delayed by up to 15 minutes, except where indicated otherwise. Fund summary, fund performance and dividend data provided by Morningstar Inc. Analyst recommendations provided by Zacks Investment Research. StockScouter data provided by Verus Analytics. IPO data provided by Hoover's Inc. Index membership data provided by Morningstar Inc.
MARKET UPDATE
[BRIEFING.COM] The stock market began the new week on a cautious note. The S&P 500 lost 0.3%, but managed to erase more than half of its opening decline. Thanks to the rebound, the benchmark index reclaimed its 50-day moving average (1976.78) after slipping below that level in the morning.

Equities slumped at the open amid a couple global developments that dampened the overall risk appetite. Continued student protests in Hong Kong and a potential response from China weighed on the ... More
More Market News