Texas Gov. Rick Perry poaches California businesses
The Lone Star State's governor touts its low taxes and business-friendly nature, but California's still-bustling economy is making him beg.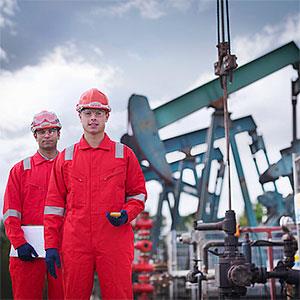 Texas doesn't have redwood forests, a spot on the Pacific, Hollywood or a team in the last Super Bowl or World Series. But it doesn't have California's taxes either.
Texas Gov. Rick Perry's failed presidential campaign didn't make it to the California primary last June, but that's not stopping the single-minded state executive from trying to lure the Golden State's businesses and wealthier residents his way.
Perry has started running radio ads in San Francisco, Sacramento, Los Angeles and San Diego touting his state's low taxes and business-friendly approach in light of recent California tax increases. He kicks off the 30-second ads with this little zinger:
Building a business is tough, but I hear building a business in California is next to impossible. This is Texas Gov. Rick Perry, and I have a message for California businesses: Come check out Texas.
CNBC ranked Texas as its No. 1 state for business last year, while California drifted toward the bottom of the pile at No. 40. Perry, meanwhile, points out that his state has won the "Best State for Business" title from Chief Executive magazine eight years in a row. He also notes that the cost of doing business in California is 6.3% above the national average and Texas' is 4.6% below it.
This all brings up one really important question: If Texas is such a business powerhouse, why is it begging California businesses and Californians themselves to come on down? Simple: California is still the only state whose economy generates more business than Texas. As of 2011, its gross domestic product sat at $1.96 trillion and made up 13.1% of the nation's total economy. Not only does that give it a greater share than the 8.7% taken up by Texas' $1.31 trillion GDP, but that gives it a larger economy than India ($1.897 trillion GDP in 2011), Russia ($1.86 trillion), Canada ($1.736 trillion), Australia ($1.51 trillion) and Spain ($1.478 trillion).
"I can understand why Rick Perry is interested in California. We were the national jobs leader for most of the last year with 257,000 new private sector jobs," said Kish Rajan, director of the California Governor's Office of Business and Economic Development, told CNN. "Real job creation comes from California's history as a national leader in start-ups and the expansion of homegrown businesses."
As CNN points out, however, California's recent approval of sales taxes and new taxes on the wealthy created an opening for Perry's publicity campaign. Unfortunately for Perry, business relocation accounts for only 0.03% of California's job losses. Also, despite golfer Phil Mickelson's grousing about taxes costing him a stake in the San Diego Padres and Perry imploring him via Twitter to move down to Texas, he's stayed put.
Taxes may be enough to pry a handful of frugal business owners out of the state, but until Texas paves itself a Pacific Coast Highway, plants its own Napa Valley and convinces San Francisco and nearby Silicon Valley to flatbed themselves next to Austin, it could be a tough sell.
More on moneyNOW
DATA PROVIDERS
Copyright © 2014 Microsoft. All rights reserved.
Fundamental company data and historical chart data provided by Morningstar Inc. Real-time index quotes and delayed quotes supplied by Morningstar Inc. Quotes delayed by up to 15 minutes, except where indicated otherwise. Fund summary, fund performance and dividend data provided by Morningstar Inc. Analyst recommendations provided by Zacks Investment Research. StockScouter data provided by Verus Analytics. IPO data provided by Hoover's Inc. Index membership data provided by Morningstar Inc.
MARKET UPDATE
[BRIEFING.COM] The stock market finished the Tuesday session on the defensive after spending the entire day in a steady retreat. The S&P 500 (-0.6%) posted its third consecutive decline, while the small-cap Russell 2000 (-0.9%) slipped behind the broader market during afternoon action.

Equity indices were pressured from the start following some overnight developments that weighed on sentiment. The market tried to overcome the early weakness, but could not stage a sustained rebound, ... More
More Market News