Check out these huge hospital price differences
Researchers looking into hip-replacement costs found a wide range of prices for the common medical procedure.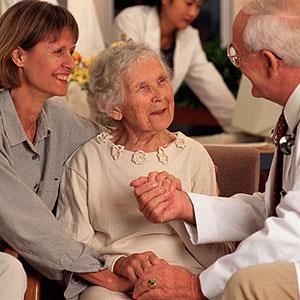 The old saying "you better shop around" may hold true for some health care services, too.

Researchers at University of Iowa Health Care and the Iowa City VA Medical Center, using their own version of a "secret shopper," found that consumers face many challenges in trying to find the best value for a common surgical procedure -- a hip replacement.
They invented a patient, a 62-year-old grandmother who didn't have health insurance but was able to pay for a hip replacement on her own. 
The researchers then made calls to a variety of hospitals that performed the procedure on behalf of their fictitious patient, trying to find the best price they could get -- including hospital and physician fees.
"Lots of them didn't really know what to do with the question," Jamie Rosenthal, a senior at Washington University in St. Louis and the study's lead author, told the Iowa City Press Citizen. "I got transferred to a lot of different departments. Lots of people said my grandmother needed to see a doctor before they were able to give out a price."
The study found that fewer than half of the top-ranked hospitals and about a third of those that weren't top ranked were able to provide a complete, bundled price for the hypothetical hip replacement.
And of the top-ranked hospitals that did have the requested information available, the price for a complete hip replacement ranged from $11,100 to $125,798.

"A big finding was the absolutely huge variation in price estimates," said Peter Cram, one of the study's co-authors and an associate professor of internal medicine. "We believe that our results highlight the reality that hospitals have a very hard time knowing their own prices."
Rosenthal says that while there have been efforts at both federal and state levels to increase pricing transparency, many hospitals are still unable to provide answers to consumers when it comes to the cost of common procedures.
"The range in prices suggests that a savvy customer may find that he or she can comparison shop and find significant savings," she notes.
"Our study suggests that it is important for consumers to ask for information about the cost of medical care and procedures and to be persistent."
More on moneyNOW

This is one of the element missing in health care debate.
It is blind leading blind. Price often seems arrived at what pricing guy feels out of thin air, may be heavy clueless air.
Then there is cost shifting resulting from regulation. If some procedure is not allowed, doctor /hospital can create new acceptable name, ordinary mortals cannot figure.
Ironically whole economy runs like that. No industry or trade can be understood by average buyer. It has got so complex. One cannot figure quality of a product or service except go by phony brand.

With healthcare running at an OUT OF CONTROL 150% above inflation EVERY YEAR  !!! Well what do you think idiots ! Why are Americans so stupid NOT TO SEE THIS.. But then your politicians in Congress won't tell you this ! They are bought and paid for by Big business. Only in America..  But then the US ranks 9th in the World for healthcare. And our VETs cannot even get good healthcare . But the private sector in healthcare are ripping off the USA on Medicare by overcharging and unnecessary tests when ever a senior goes to the hospital.Only in the USA can Americans be so stupid...And have inept politicians in the US Congress..
Are you sure you want to delete this comment?
DATA PROVIDERS
Copyright © 2014 Microsoft. All rights reserved.
Fundamental company data and historical chart data provided by Morningstar Inc. Real-time index quotes and delayed quotes supplied by Morningstar Inc. Quotes delayed by up to 15 minutes, except where indicated otherwise. Fund summary, fund performance and dividend data provided by Morningstar Inc. Analyst recommendations provided by Zacks Investment Research. StockScouter data provided by Verus Analytics. IPO data provided by Hoover's Inc. Index membership data provided by Morningstar Inc.
MARKET UPDATE
[BRIEFING.COM] S&P futures vs fair value: -5.50. Nasdaq futures vs fair value: -13.00. Nasdaq at... NYSE Adv/Dec 0/0... Nasdaq Adv/Dec 0/0.
More Market News