Will Zipcar lose its cool after selling to Avis?
The car-sharing service struggled for years before selling itself. It will need to work to maintain its cachet with customers.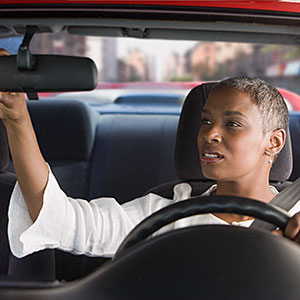 Zipcar
(
ZIP
), which Wednesday agreed to sell itself to
Avis Budget Group
(
CAR
) for $500 million, is an easy company even for creatures of the suburbs to like because it offered a simple, convenient and cost-effective way to do good for the environment.
Unfortunately, Wall Street was immune to the charms of the car-sharing service. Before Wednesday's announcement, shares of Zipcar had plunged 73% from the close of their 2011 debut. The stock traded Wednesday at $12.22, a 48% jump from Monday. 
Zipcar's stock lagged because its financial performance was mediocre. Even though it has consistently reported double-digit revenue gains, profitability proved elusive. Zipcar earned $4.3 million, or 10 cents a share, in the latest quarter, and expected profit ranging from
break-even to $3 million
in the current period. There seemed to be little hope that Zipcar's financial situation would get better; the company even warned
in its prospectus
that "we expect to incur significant future expenses as we develop and expand our business, which will make it harder for us to achieve and maintain future profitability. "
While the sale to Avis will shore up Zipcar financially, the bigger challenge will be in convincing its fiercely loyal customers that it is the same car-sharing service they have grown to love since its founding in 2000. That's going to be difficult, given that part of Zipcar's allure is that it was a plucky upstart, doing battle against the automakers and dealers pushing every red-blooded American to have a car of their own even it might not make financial sense. That sort of image becomes a tough sell once Zipcar is part of Avis, which has a market value of about $2.2 billion.
Avis has to tread carefully with Zipcar to avoid wrecking what made the company special in the first place and worth buying: its culture. This is a lesson that some companies have learned the hard way. Snapple was once seen as plucky upstart in the beverage industry dominated by giants. The company even went by the name
Unadulterated Food Corporation
. Then it moved to the big leagues and disaster struck. 
Snapple's original owners first sold their company for $1.7 billion to Quaker Oats in 1994, a deal that the
Los Angeles Times
dubbed "one of the worst flops in corporate-merger history." Tiarc bought Snapple at the fire-sale price of $300 million in 1997. Three years later,  Snapple Beverage Group was purchased by London's Cadbury Schweppes. Snapple is now part of the
Dr Pepper Snapple Group
(
DPS
). 
Avis is well aware of the challenges its facing. Once the acquisition closes, which is expected in the spring, Zipcar will operate as separate unit under Zipcar's existing management team of CEO Scott Griffiith and President Mark Norman. Zipcar is also going through with plans to move to its new headquarters in Boston.
Zipcar will have to convince its 760,000 customers in the U.S., Canada and the U.K. that its the same car-sharing service they have grown to rely on, even though it may not be an underdog. It may not be as easy as it sounds.

--Jonathan Berr does not own shares of the listed stocks.  Follow him on Twitter @jdberr
More on Money Now


Zipcar business model was never sustainable and whatever coolness factor they wanted to sell their customer would not make it so.
Their target market is very small, and constantly shifting, the cost of their operation too high and that resulted in car rental pricing ( they operated a car rental company, not a sharing service) too high to be very attractive.
The current management went away from the original founders of the company ideal which was a real car sgaring servivce for a fee to benefit the environment and provide an affordable men of transportation.
Despite the pseudo cool theyr try to brand the company with, they very much forgot about customer service and try to make a profit as quickly as possible, which they never could.
They forgot their identity and sacrifice the company values to making a quick buck, withhout really admitting it to their custoemr who stay idealistic.
Mass confusion of messages created a non sustainable business long term. Investors were lucky to get that offer from Avis.
Will Avis wrecked Zipcar? Probably not, it is already wrecked. As far as the current management team is concerned, they probably will stay long enough to receive their retention bonus (probably significant) and leave soon after. This is what happen in 90% of acquisitions
Are you sure you want to delete this comment?
DATA PROVIDERS
Copyright © 2014 Microsoft. All rights reserved.
Fundamental company data and historical chart data provided by Morningstar Inc. Real-time index quotes and delayed quotes supplied by Morningstar Inc. Quotes delayed by up to 15 minutes, except where indicated otherwise. Fund summary, fund performance and dividend data provided by Morningstar Inc. Analyst recommendations provided by Zacks Investment Research. StockScouter data provided by Verus Analytics. IPO data provided by Hoover's Inc. Index membership data provided by Morningstar Inc.
MARKET UPDATE
[BRIEFING.COM] The stock market began the new trading week on the defensive note with small-cap stocks pacing the retreat. The Russell 2000 (-1.4%) and Nasdaq Composite (-1.1%) displayed relative weakness, while the S&P 500 lost 0.8% with all ten sectors ending in the red.

Global equities began showing some cracks overnight after China's Finance Minister Lou Jiwei poured cold water on hopes for new stimulus measures. Specifically, Mr. Lou said the government has no plans to change ... More
More Market News