Facebook 'phone' sees immediate skepticism
The company unveiled a new platform that gives itself prime real estate on your phone. But that's not exactly what people are clamoring for.
Facebook (FB) didn't announce its own phone Thursday. It didn't make a new operating system. Instead, the company has created essentially an app on steroids that gives Facebook prime real estate on Android devices.
Facebook messages and chats are right there on your home screen. You won't have to go into a Facebook app anymore to see them. The platform works on top of the Android mobile operating system from Google (GOOG) and will start showing up pre-installed on devices from HTC and Samsung.
Oh, and there will be ads, too.
The response to Facebook's platform, which it calls "Home," was fairly negative Thursday.
USA Today asked: "Do you love Facebook enough to let it rule your phone?" And many users on Twitter responded by saying no. "I will not be signing up for a Facebook phone," wrote one user. "It's a whole new front in privacy intrusion. No thanks."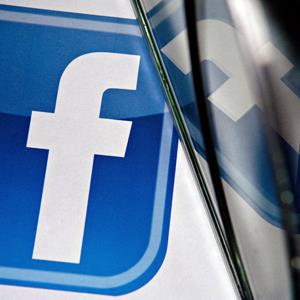 Wired Magazine was downright harsh, calling the announcement "another triumph of mediocrity." Businesses won't use it, writes Mat Honan. Neither will early adopters or technology fans. But the people who already like Facebook will use it, Honan writes, adding that "it's a better strategy than anything else the company has done in mobile."
Another Twitter user wrote that "about the last thing I ever want is Facebook taking over my phone's home screen," and that seemed to be the prevailing sentiment on the social networking site after the announcement from CEO Mark Zuckerberg.
In fact, it was hard to find any fans of the Facebook phone on Twitter Thursday afternoon. About the closest to a compliment came from someone who said this: "Facebook phone looks well executed, and I bet it will be great for some people, but it just doesn't seem like something I personally need."
But there was one group of people who applauded the announcement: Facebook's investors, who pushed up shares more than 3% Thursday afternoon. Does Wall Street know something the rest of us don't?
Are you sure you want to delete this comment?
DATA PROVIDERS
Copyright © 2014 Microsoft. All rights reserved.
Fundamental company data and historical chart data provided by Morningstar Inc. Real-time index quotes and delayed quotes supplied by Morningstar Inc. Quotes delayed by up to 15 minutes, except where indicated otherwise. Fund summary, fund performance and dividend data provided by Morningstar Inc. Analyst recommendations provided by Zacks Investment Research. StockScouter data provided by Verus Analytics. IPO data provided by Hoover's Inc. Index membership data provided by Morningstar Inc.
MARKET UPDATE
[BRIEFING.COM] Not much change in the major averages as they continue hovering near their lowest levels of the day. The S&P 500 (-0.8%) notched its session low around 12:00 ET and has maintained a seven-point range since then. Meanwhile, the price-weighted Dow Jones Industrial Average (-0.5%) continues trading a little ahead of the benchmark index.

Six Dow components remain in the green, but the leading performer, DuPont (DD 71.75, +0.50), is the only stock showing an increase ... More
More Market News