Intrade's gone from US shores -- for now
The Irish prediction-market site, which lets people speculate on election results, sporting events and the like, is forced to close itself to U.S. investors. But the site promises to come back soon.
Intrade
, the website based in Ireland that lets customers bet on everything from presidential elections to Academy Award winners, told its U.S. customers Monday they'd have to close their accounts.
Tuesday, however, Intrade said that U.S. investors and traders would soon be able to speculate again on outcomes of elections, sporting events, Oscar winners and losers. The company said it is developing a new site that will allow what it called "legal participation" from all jurisdictions, including the United States.
What exactly that means wasn't clear. So U.S. customers have until Dec. 23 to close accounts and Dec. 31 to take their money out. But given how popular Intrade has become, rest assured: It will be back in business by the Congressional elections of 2014.

The company was sued by the Commodities Futures Trading Commission this week over improperly allowing trading in options on futures prices in gold, oil, and U.S. economic data between 2005 and 2012. The CFTC said it was seeking a permanent injunction to prevent Trade Exchange Network,  which runs Intrade, from operating in violation of securities laws including a part of the Dodd-Frank Act intended to crack down on abuses in the sales of derivatives.

The suit did not mention the Intrade's elections markets.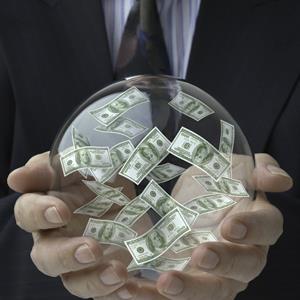 Intrade and a number of smaller competitors were widely followed in the last three U.S. elections. Customers could invest in whether Barack Obama could beat John McCain and Mitt Romney, for example, or Senate and House elections.

Intrade trading results consistently signaled that Obama would beat Romney. On Election Day, Nov. 6., Intrade puts the chances of an Obama win at 68%.

Right now, the activity is centered on betting where the stock market would close at, and there's a lively market for bets on films that could win the Academy Award. The leaders are "Argo," "Lincoln" and "Les Miserables."

On Intrade, customers buy shares in the direction they expect on an event if their bet wins, they get $10 a share. A losing bet means losing your position.

Intrade was not the pioneer in betting the outcomes of election. That honor goes to the University of Iowa's Iowa Electronic Markets, which started making markets in the outcome of elections in 1988.

The day before the election, IEM saw Obama winning 50% plus of the national vote this year. Obama won 50.6% of the vote.

The Hollywood Stock Exchange lets people speculate on movie, actor and director performances. It's owned by Wall Street trading house Cantor Fitzgerald.

More from Money Now
Are you sure you want to delete this comment?
MARKET UPDATE
[BRIEFING.COM] Stocks ended modestly higher as the S&P 500 climbed 0.2%, and the Dow added 0.4% to register its 19th consecutive Tuesday of gains.

The major averages saw little change during morning action, but afternoon buying interest helped lift the indices to session highs. Most cyclical sectors (with the exception of materials and technology) finished among the leaders, but the defensively-geared health care sector settled atop the leaderboard as biotechnology outperformed. ... More
More Market News
TOP STOCKS
S&P 500 forecast to hit 2,100 by 2015
As the stock market reaches new highs, Goldman Sachs sees more gains ahead. Fueling the market: An improving economy, growing dividends and low interest rates.