Hard cider is filling more Americans' beer glasses
It now garners a mere fraction of market share, but some big brewers are making major moves to expand its reach.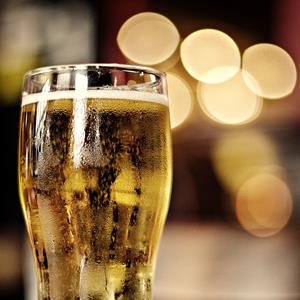 In Ireland, the U.K. and elsewhere, beer and hard cider coexist peacefully on adjacent taps at the local pub as equals. Hard cider hasn't quite earned that respect in the U.S., but it's coming.
The Craft Brew Alliance (BREW), which produces Widmer Brothers, Redhook and Kona beers, announced the launch of its Square Mile Cider Company brand on Tuesday, and it says original and Spur and Vine varieties should be available on the West Coast starting in May.
That in itself isn't such a big deal. But added to Samuel Adams producer Boston Beer's (SAM) jump into the cider industry, Anheuser-Busch InBev's (BUD) cider experiments and a recent spate of cider company buyouts, these are big moves by brewers to get a small piece of a growing segment.
Hard cider accounts for less than 1% of the total U.S. beer market, according to market research firm Symphony IRI. However, cider sales in chain and convenience stores brought in $450 million in 2011 and jumped 84.5% last year. That outpaces the 1.5% growth of the overall beer market, the 5.6% growth of wine and even the 17% growth of craft beer during the same span.
According to market research firm Nomura Research, beer companies have a whole lot of incentive to pick apples and get into the cider game. Roughly half of cider's drinkers are women, who make up only about 20% of all beer buyers and drinkers. Cider also sells for an average of $35 a case, well above the $29-a-case paid for imported beers and the $33 brought in by craft beer.
Simply put, cider expands both demographics and income while still pouring the same 4.5% to 6.5% alcohol by volume served to the average beer drinker.
It hasn't taken long for brewers to figure this out. In February 2012, MolsonCoors (TAP) and SABMiller joint U.S. venture Miller Coors bought Minnesota-based craft cider producer Crispin for a reported $40 million. They plan to put it in their Tenth and Blake stable of craft and import beers. Last April, Boston Beer launched its Angry Orchard cider brands, which leaped into Nielsen's (NLSN) Top 10 beer growth brands by year-end. Angry Orchard grabbed 0.1% of the beer market's volume and 0.2% of its share, which is noteworthy because all ciders combined made up 0.2% of the beer market in 2011.
Anheuser-Busch InBev, meanwhile, quietly launched its Michelob Ultra Light Hard Cider, but it stayed relatively quiet compared to the biggest player in the cider industry. Ireland's C&C Group -- which already produces Bulmer's and Magners ciders -- dipped a toe into the U.S. cider industry in 2011 by paying $25 million for California-based Hornsby's ciders. It made a far bigger splash in December, when it purchased Woodchuck Cider maker Vermont Hard Cider Co. for $305 million.
Does any of this make cider any more respected or normal than it was in years past? The growth and evolution of cider in the last decade or so say yes. Once a syrupy sweet concession to young non-beer drinkers, cider has learned from small beer brewers and began offering seasonal and specialty batches flavored with maple, ginger and elderflower.
When Square Mile Cider launches from its home base in Portland, Ore., it will be surrounded by small West Coast ciders like Ace, Spire, Tieton, Blue Mountain and Wandering Aengus, and may even find its way into Bushwhacker Cider, Portland's cider-only taphouse.
Cider may not be in America's beer club yet, but drinkers are definitely saving it a place at the bar.
DATA PROVIDERS
Copyright © 2014 Microsoft. All rights reserved.
Fundamental company data and historical chart data provided by Morningstar Inc. Real-time index quotes and delayed quotes supplied by Morningstar Inc. Quotes delayed by up to 15 minutes, except where indicated otherwise. Fund summary, fund performance and dividend data provided by Morningstar Inc. Analyst recommendations provided by Zacks Investment Research. StockScouter data provided by Verus Analytics. IPO data provided by Hoover's Inc. Index membership data provided by Morningstar Inc.
MARKET UPDATE
[BRIEFING.COM] The stock market finished the Tuesday session on the defensive after spending the entire day in a steady retreat. The S&P 500 (-0.6%) posted its third consecutive decline, while the small-cap Russell 2000 (-0.9%) slipped behind the broader market during afternoon action.

Equity indices were pressured from the start following some overnight developments that weighed on sentiment. The market tried to overcome the early weakness, but could not stage a sustained rebound, ... More
More Market News