Why Italy is hurting your stocks
Political instability could mean a derailing of essential EU austerity programs, further escalating the European debt crisis while pressuring global markets.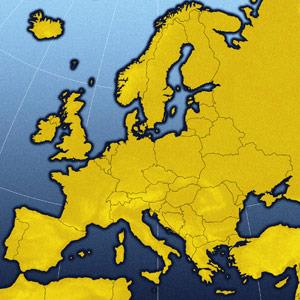 The U.S. markets took a tumble earlier this week, due in part to news of a stalemate in Italy's national elections.

The country has had more than 60 governments since the end of World War II, and political turmoil there is hardly unusual. So why would uncertainty in the Italian elections be weighing down markets worldwide?
The problem, of course, is the on-going European Union debt crisis. Here's a quick and dirty recap:
The start of the Great Recession in 2008, while a economic blow worldwide, greatly undermined finances in Europe. Several prominent eurozone nations -- tied together by economic agreements and by the single Euro currency -- were found to be cooking the books when it came to regulating their economies, especially regarding the size and manageability of their national debts. And, similar to what happened with U.S. financial institutions, fears quickly escalated that some major European banks could default.
Calls for severe cuts and other austerity measures were mostly unanswered, and prompted violent protests in some of the hardest-hit eurozone countries like Greece and Portugal.
As Business Insider's Joe Weisenthal notes, the crisis appeared to be reaching a conclusion in 2011 when the European Central Bank (ECB) got directly involved. "First it backstopped European banks," he notes.
"Then in mid-2012, ECB chief Mario Draghi offered a deal: The ECB would purchase the debt of any country, provided said country agreed to various structural reforms (reforming labor, reducing spending, reducing pensions, etc.)."
But economic reform hasn't been easy for Europe's weaker economies and especially for Italy, which has the continent's largest debt market. And in this current election, Italian voters marginalized politicians and parties that would have continued the hugely unpopular austerity programs demanded by the ECB.
And despite hopes the European economy might be seeing light at the end of the tunnel, there are now there are fears that any ongoing political deadlock in Italy means the country won't be able to follow through on the promised economic reforms.
A European Union spokesman, quoted by The New York Times, says the organization has confidence in Italian democracy. But it urged a new Italian government be formed quickly "in order to relaunch growth and the creation of jobs in Italy."
But analysts seem to be watching the Italian elections the way some people watch NASCAR races: just waiting for a crash.
"This election is close to being the worst-case scenario for the markets," Gary Jenkins, a financial strategist and director of London-based Swordfish Research, tells the UK Telegraph.
"Italy is big enough to blow up the whole eurozone," he adds. "The Italian debt auction on Wednesday will be very interesting to watch."


Jeez Pete. You a little angry?
I'll tell you what. If I had voted for a turd like Barry, I'd be angry  too.
Further more, you show your contempt through your lack of education and wealth.
I wouldn't be so sure all of us conservatives live in the south on government aid. We are financially well, alive, well armed and ready to rock here in the the woods of the northeast.
Don't let the election results and the main stream media fool you as to what is really out there in this country.
LIVE FREE or DIE!!!
Are you sure you want to delete this comment?
DATA PROVIDERS
Copyright © 2014 Microsoft. All rights reserved.
Fundamental company data and historical chart data provided by Morningstar Inc. Real-time index quotes and delayed quotes supplied by Morningstar Inc. Quotes delayed by up to 15 minutes, except where indicated otherwise. Fund summary, fund performance and dividend data provided by Morningstar Inc. Analyst recommendations provided by Zacks Investment Research. StockScouter data provided by Verus Analytics. IPO data provided by Hoover's Inc. Index membership data provided by Morningstar Inc.
MARKET UPDATE
[BRIEFING.COM] The stock market finished the Thursday session on a higher note with the S&P 500 climbing 0.5%. The benchmark index registered an early high within the first 90 minutes and inched to a new session best during the final hour of the action.

Equities rallied out of the gate with the financial sector (+1.1%) providing noteworthy support for the second day in a row. The growth-oriented sector extended its September gain to 1.9% versus a more modest uptick of 0.4% for the ... More
More Market News