The fishy truth about seafood labeling
With a new report finding most seafood is mislabeled, is it time for the government to prevent 'Ex-Lax fish' from being sold as tuna?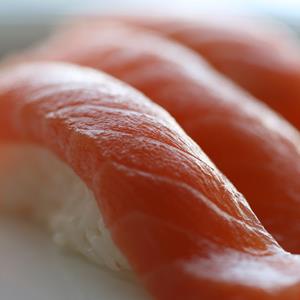 Before you order tuna sushi, you might want to think about this fact: 44% of all sushi venues, grocery stores and restaurants have mislabeled their seafood in recent years, according to a recent report from Oceana.
In fact, that tuna might just be escolar, a fish that's sometimes called the "Ex-Lax fish" because it causes severe gastrointestinal distress in some people. (And bad news for sushi lovers in New York, Washington, Chicago and Austin, Texas: The study found that every sushi venue it tested in those cities mislabeled fish.)
The worst victims of mislabeling were fish sold as either snapper or tuna, with 87% and 59% of the samples misidentified, the report notes. The study was conducted from 2010 to 2012.

While that might strike some consumers as a mere inconvenience, it's serious for some. That's because 84% of the white tuna samples were actually escolar, which is also sold under the names "butterfish" or "oilfish." 
It's such a controversial fish that Massachusetts is proposing a ban on selling it, and Japan and Italy have already outlawed the critter, according to The Boston Globe.
Given the potential health problems -- not to mention the annoyance of suspecting you've paid a premium for something that's not red snapper -- Oceana is urging the government to step in. 
"By requiring full traceability of all seafood sold in the U.S., our government can protect consumers from seafood fraud, while keeping illegally caught fish out of our market," the ocean conservation group said. It added, "Today, more than 90% of the seafood consumed in the U.S. is imported, and less than 1% is inspected by the government specifically for fraud."
Food fraud isn't a small problem. A 2010 report from the Grocery Manufacturer's Association found that the counterfeiting of global food and consumer products costs the industry as much as $15 billion a year. 
In the meantime, Oceana has some recommendations for consumers: Ask questions, check the price ("if the price is too good to be true, it probably is") and purchase the whole fish, which makes it easier to identify. 
This is actually a huge problem, particularly in sushi restaurants more-so than regular restaurants and grocery stores. For example, the Oceana study, if you dig deeply, found that actually a full 94% of tuna was mislabeled. That means pretty much every time you are being served something other than what they tell you they are serving. It's revolting and frankly, how can this not be fraud? That's why I only buy my seafood from reputable places like
http://www.sushinut.​com
where I know I'm getting what I expect.
Are you sure you want to delete this comment?
DATA PROVIDERS
Copyright © 2014 Microsoft. All rights reserved.
Fundamental company data and historical chart data provided by Morningstar Inc. Real-time index quotes and delayed quotes supplied by Morningstar Inc. Quotes delayed by up to 15 minutes, except where indicated otherwise. Fund summary, fund performance and dividend data provided by Morningstar Inc. Analyst recommendations provided by Zacks Investment Research. StockScouter data provided by Verus Analytics. IPO data provided by Hoover's Inc. Index membership data provided by Morningstar Inc.
MARKET UPDATE
[BRIEFING.COM] The stock market began the new trading week on the defensive note with small-cap stocks pacing the retreat. The Russell 2000 (-1.4%) and Nasdaq Composite (-1.1%) displayed relative weakness, while the S&P 500 lost 0.8% with all ten sectors ending in the red.

Global equities began showing some cracks overnight after China's Finance Minister Lou Jiwei poured cold water on hopes for new stimulus measures. Specifically, Mr. Lou said the government has no plans to change ... More
More Market News