Netflix CEO gets 100% raise
Reed Hastings helped bring in new viewers and content in 2012, but his company piled up debt and tanked earnings.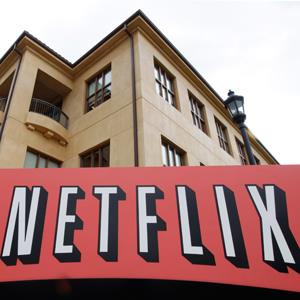 Netflix (NFLX) thinks chief executive Reed Hastings deserves a nice, fat raise for his work in 2012. Netflix's overall numbers don't quite agree.
A Securities and Exchange Commission filing revealed that Netflix will give Hastings a $2 million salary and another $2 million in stock options in 2013. That effectively doubles his combined 2012 take of $500,000 in salary and $1.5 million in options.
From a forward-thinking shareholder's perspective, what's not to love? Netflix's share price has risen nearly 30% in the last year and the company just locked up an exclusive content deal with Disney (DIS). For concerned customers and impatient investors, however, doubling Hastings' pay may trigger unpleasant memories of the last time Netflix doubled the cost of something it valued.
For those latter constituencies, Hastings' start date may as well have been Sept. 18, 2011. That's when Netflix announced plans to separate its streaming video and DVD-by-mail services and effectively double the price of subscribing to both. Starting from that point, Netflix's share price has actually dropped 38%.
Even that figure is charitable. Over a two-year span, Netflix has seen its stock price plummet 49%. In July, just before the ill-fated content split, shares were fetching just below $300. That price has collapsed by roughly 70% since.
Netflix followers don't even have to delve that far into the company's history books to make arguments against Hastings' huge 2013 payday. This October, activist investor Carl Icahn bought a 10% stake in the company and made it clear that he felt Netflix's best move was to sell the company or fold it into a larger entity like Amazon (AMZN) or Apple (AAPL). That forced Hastings and his Netflix colleagues to adopt a "poison pill" strategy that would flood the market with shares if any one person's stake was greater than 10%.
Later that month, it announced that earnings in the previous quarter had plummeted 88% from a year ago. Content deals with Dreamworks Animation (DWA), the Weinstein Group and others saddled Netflix with $5 billion in debt, including $2.1 billion due immediately. The Disney deal reportedly cost the company another $300 million to $350 million, despite the fact that Disney content won't be exclusive to Netflix until its deal with Liberty Media's (LMCA) Starz expires in 2016.
Its vaunted streaming strategy hasn't been bulletproof, either. During first three quarters of 2012, Netflix added 3.4 million new video streaming subscribers in the U.S., but fell short of its previously announced goal of 7 million. When Hastings went on Facebook in July to applaud increases in monthly Netflix streaming, it got him into trouble with the SEC. More recently, on Christmas Eve and Christmas Day, millions of subscribers lost streaming access for nearly 12 hours, and the company blamed technical issues with servers run by Amazon.
Not that Amazon or anyone else has done Hastings and Netflix any favors this year. As Hastings struggled to bolster streaming, Amazon elbowed in on Netflix's exclusive streaming deal with movie channel Netflix and took prized content like the "Thor," "Captain America" and "Transformers" films for its Amazon Prime streaming service. Amazon is also copying Netflix's $8-a-month streaming subscription rate and raising annual costs from $79 to $96 just to compete. The pack also grew to include Coinstar's (CSTR) Redbox, which just launched a new streaming service that offers a streaming/DVD bundle for $8 a month. Netflix, meanwhile, is just trying to convince subscribers it won't raise prices any time soon.
Part of that strategy has forced Hastings and his Netflix colleagues to reframe the service's key purpose. In a letter to shareholders, Hastings admitted the company didn't try to keep its Epix exclusive because it would rather spend its content money on shows and episodes than movies. A TV Guide survey found that found that 42% of TV viewers reported watching more streamed content this year than last year. Of those, 73% said they were streaming just to catch up on episodes of their favorite shows.
Hastings and Netflix took notice and, within the last year, have expanded the company's streaming deal with 20th Century Fox to bring in more shows like "Glee," "Sons Of Anarchy," "Louie" and "It's Always Sunny In Philadelphia" and with AMC Networks (AMCX) to secure rights to "Mad Men," "Breaking Bad" and "The Walking Dead." It's also offering more in-house content, including the revived series "Arrested Development" slated to launch in spring.
Piling up that content and streaming it commercial-free gave Netflix a leg up on its ad-interrupted competitor Hulu and has made it a hit with roughly 30 million subscribers and a growing base of viewers. Netflix accounted 33% of prime-time web viewing based on Internet traffic in September, according to Sandvine's "Global Internet Phenomena Report." That's up from 32.7% a year ago and 20.6% in the second half of 2010 and more than 18 times the the share of Amazon, Hulu and Time Warner's (TWX) HBO Go.
Hastings' content additions and episode-based streaming strategy have helped Netflix bounce back a bit from its big stumble in 2011 and have given it some much-needed good news. Was that news worth a $2 million raise, especially with billions in debt and an increasingly crowded marketplace still plaguing the company? Apparently so, but the folks streaming all that new cash into Hastings' account maybe should have given their decision a little more buffering time.
More on Money Now

DATA PROVIDERS
Copyright © 2014 Microsoft. All rights reserved.
Fundamental company data and historical chart data provided by Morningstar Inc. Real-time index quotes and delayed quotes supplied by Morningstar Inc. Quotes delayed by up to 15 minutes, except where indicated otherwise. Fund summary, fund performance and dividend data provided by Morningstar Inc. Analyst recommendations provided by Zacks Investment Research. StockScouter data provided by Verus Analytics. IPO data provided by Hoover's Inc. Index membership data provided by Morningstar Inc.
MARKET UPDATE
[BRIEFING.COM] The stock market finished the Tuesday session on the defensive after spending the entire day in a steady retreat. The S&P 500 (-0.6%) posted its third consecutive decline, while the small-cap Russell 2000 (-0.9%) slipped behind the broader market during afternoon action.

Equity indices were pressured from the start following some overnight developments that weighed on sentiment. The market tried to overcome the early weakness, but could not stage a sustained rebound, ... More
More Market News