Video game sales down 22%
Smartphones and tablets are taking away a chunk of business as gaming giants lose the price war.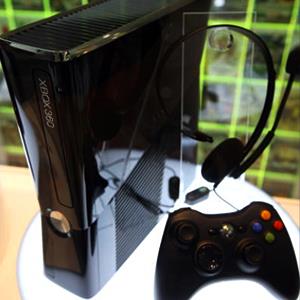 Video game consoles and discs are running out of lives as gamers put more energy into cheap mobile options.
According to market research firm NPD Group, sales of consoles, physical video games and accessories all fell 22% last year to $13.26 billion. That's on top of a 9% decline between 2010 and 2011 and includes a particularly dismal holiday season during which sales fell from $4.1 billion in December 2011 to just $3.2 billion last month.
As the companies marketing handheld video game consoles like the Nintendo 3DS and Sony's PlayStation Vita have discovered, digital downloads and connected mobile devices like tablets and smartphones are crushing the clunky traditional gaming market. Smartphones and their apps now account for roughly half of all game downloads, and the number of gamers playing on mobile devices just surpassed the number playing on dedicated consoles, according to market research firm NPD Group.
Gaming companies respond that console sales always dive when consoles have been on the market for half a decade or more, as Microsoft's (MSFT) Xbox 360 and Sony's (SNE) PlayStation 3 have and Nintendo's Wii was before its new Wii U was released in November. (Microsoft owns and publishes moneyNOW, an MSN Money site.)
That's true, but usually video game software sales improve as a result. That certainly wasn't the case last year, when NPD says sales of video games (excluding PC titles) fell 26% from 2011 to $1.54 billion. That's still better than the industry's $1.1 billion in console sales, but is the exact opposite of gaming's typical cycle.
So what's happening? Video game companies are putting $300 consoles and $60 discs gamers have to wait for up against smartphones costing $200 or less, online versions of disc games that stream right to a computer and casual game apps that cost less than $10 or are free. Nintendo, for example, crowed to Bloomberg about how the new Wii U has made $300 million since its release, outpacing the $270 million made by the original Wii during the same span. As NPD Group pointed out the Los Angeles Times, however, the Wii U's $300 to $350 price tag hides unit sales that actually lag behind the Wii's pace.
It also doesn't help that the cost of producing top-tier games like Activision's "Call Of Duty" series or Take Two (TTWO) subsidiary Rockstar Games' "Grand Theft Auto" franchise have soared into the multimillions as production of other games plummeted. In December, the industry's Top 10 games accounted for 46% of all game spending, compared to just 36% in December 2011. It's a numbers game the video game industry is losing quickly, and even anticipated console announcements from Microsoft and Sony later this year may come too late to save it.
More on Money Now
DATA PROVIDERS
Copyright © 2014 Microsoft. All rights reserved.
Fundamental company data and historical chart data provided by Morningstar Inc. Real-time index quotes and delayed quotes supplied by Morningstar Inc. Quotes delayed by up to 15 minutes, except where indicated otherwise. Fund summary, fund performance and dividend data provided by Morningstar Inc. Analyst recommendations provided by Zacks Investment Research. StockScouter data provided by Verus Analytics. IPO data provided by Hoover's Inc. Index membership data provided by Morningstar Inc.
MARKET UPDATE
[BRIEFING.COM] S&P futures vs fair value: +0.70. Nasdaq futures vs fair value: +0.50. The S&P 500 futures trade within a point of fair value.

It was a sea of green across Asia as all of the major bourses, aside from Hong Kong's Hang Seng, finished in positive territory.

Economic data was limited:

Australia's Construction Work Done fell 1.2% quarter-over-quarter (expected -0.3%; prior -0.4%)
New Zealand's FPI slipped 0.7% month-over-month ... More
More Market News