Millionaires are raking in unemployment benefits
The very rich pocketed almost $30 million in jobless payments in 2010, a jump of 44% from only a year earlier.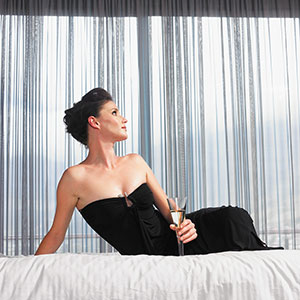 The very rich are a lot like the rest of us when it comes to losing a job: They receive unemployment benefits, just the same as a millworker or office assistant. 

What's startling about the trend is that the number of millionaires receiving unemployment benefits has skyrocketed, with nearly 3,200 households earning adjusted gross income of more than $1 million receiving jobless payments in 2010, according to Bloomberg.
That means the government shelled out $29.9 million in jobless benefits to million-dollar earners in 2010, according to Bloomberg, citing IRS data compiled by the media company (2010 is the latest year for which this data is available). 
That's a 44% jump from the previous year, when the government paid out $20.8 million in unemployment payments to the roughly 2,300 millionaires applying for aid, based on earlier figures published in a report from the Congressional Research Service.
The issue raises a few questions for all taxpayers, such as why unemployment benefits aren't means-tested and whether a culture of entitlement is pervading America, a popular criticism of Republicans and right-leaning citizens. 
"So many people are taking advantage of government support that they probably feel like, why shouldn't they take advantage of it, too?" George Walper Jr., president of market research firm Spectrem Group, told Bloomberg. 
Several bills have been introduced that would limit unemployment benefits for workers with high incomes, according to the January Congressional Research Service report. Yet so far, the proposals haven't gone anywhere. 
Disadvantages to putting in place means-testing for unemployment benefits include complicating an already complex tax form, as well as for potential administrative costs to outpace the savings, the report noted. 
While the IRS doesn't release information about specific filers, 20% of the millionaires receiving jobless benefits are from New York, where the securities industry is based, Bloomberg points out. Wall Street firms such as JPMorgan Chase (JPM) cut about 32,000 jobs from January 2008 through 2012, raising the possibility that some of those $1 million earners are laid-off bankers or brokers. 
But it's unlikely that unemployment benefits will help an investment banker maintain his standard of living. 
After all, the typical millionaire household in New York received an average of $13,590 in unemployment benefits in 2010, according to Bloomberg. That's not even enough to pay for one semester of kindergarten at many Manhattan private schools.
Follow Aimee Picchi on Twitter at @aimeepicchi.
DATA PROVIDERS
Copyright © 2014 Microsoft. All rights reserved.
Fundamental company data and historical chart data provided by Morningstar Inc. Real-time index quotes and delayed quotes supplied by Morningstar Inc. Quotes delayed by up to 15 minutes, except where indicated otherwise. Fund summary, fund performance and dividend data provided by Morningstar Inc. Analyst recommendations provided by Zacks Investment Research. StockScouter data provided by Verus Analytics. IPO data provided by Hoover's Inc. Index membership data provided by Morningstar Inc.
MARKET UPDATE
[BRIEFING.COM] After spending the first two hours of the trading day in a steady slide, the S&P 500 has maintained a four-point range over the past 60 minutes.

The materials sector (+0.1%) has been able to stay out of the red, but its slim gain is now in jeopardy following an orderly decline from the opening high. Steelmakers have factored into the retreat as evidenced by a 2.9% decline in the Market Vectors Steel ETF (SLX 47.23, -1.40). Miners haven't done much to turn the ... More
More Market News