Will Coca-Cola's obesity ad work?
With the spotlight on soda's impact on American obesity, the company will air ads defending its record.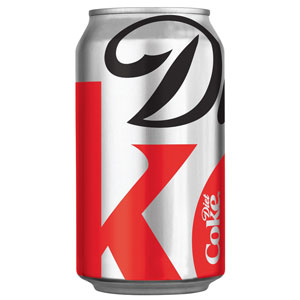 With soda makers under fire for contributing to America's obesity epidemic, Coca-Cola (KO) plans to fight back with a two-minute commercial defending its track record.

The commercial, which is four times as long as a standard 30-second TV spot, notes that Coke offers low-calorie versions of its drinks -- and stresses that people are getting fat from not only sodas.
"If you eat and drink more calories than you burn off, you'll gain weight," the ad's narrator says.
But it's questionable whether Coke's advertisement will make much of a dent in the debate. The spot will air on CNN, Fox News and MSNBC, which draw far fewer viewers than the top broadcast networks. (To see the ad, click here.)
For instance, Fox News drew an average of 1.5 million prime-time viewers at the start of January, compared with 8.3 million viewers for CBS at the same time, according to Nielsen. CNN and MSNBC generally draw fewer viewers than Fox News.
An even bigger issue may be whether Coke's message is persuasive. After all, Coke is the world's biggest beverage company and has a vested interest in keeping consumers buying its sodas, whether they're sugar-filled or sugar-free.
Soda makers have come under fire from the likes of New York City Mayor Mike Bloomberg, who last year pushed a ban of sugary drinks in containers larger than 16 ounces. The move was meant to fight obesity and help New Yorkers live healthier lifestyles.
Coke's obesity ad "looks like a page out of damage control 101," the Center for Science in the Public Interest's executive director, Mike Jacobson, told the Associated Press. "They're trying to disarm the public."
The Center for Science in the Public Interest said in a statement that the campaign is an effort to avoid "sensible" changes, such as a soda tax. Coke defended its commercials, noting that it wanted to be part of the conversation about obesity, according to the AP. 
Coke will be going for bigger audiences later this week, when it airs a shorter, catchier commercial that provides a montage of activities -- such as dancing or walking a dog -- that burn off the calories in a Coke can. The shorter ad will run during "American Idol" and before the Super Bowl, the AP notes.
More on Money Now
DATA PROVIDERS
Copyright © 2014 Microsoft. All rights reserved.
Fundamental company data and historical chart data provided by Morningstar Inc. Real-time index quotes and delayed quotes supplied by Morningstar Inc. Quotes delayed by up to 15 minutes, except where indicated otherwise. Fund summary, fund performance and dividend data provided by Morningstar Inc. Analyst recommendations provided by Zacks Investment Research. StockScouter data provided by Verus Analytics. IPO data provided by Hoover's Inc. Index membership data provided by Morningstar Inc.
MARKET UPDATE
[BRIEFING.COM] S&P futures vs fair value: -5.50. Nasdaq futures vs fair value: -11.80. U.S. equity futures continue holding modest losses with the S&P 500 futures down six points below fair value.

The Dollar Index began the night in the red after gaining 0.6% last week, but a steady rally off the lows has placed the index back near its flat line for the session. The dollar is currently little changed versus the yen (109.05), while the euro (1.2844) and the pound (1.6330) ... More
More Market News