Dollar stores feeling the pinch
Family Dollar customers passed on holiday toys while competitors saw sales shrink and priorities shift.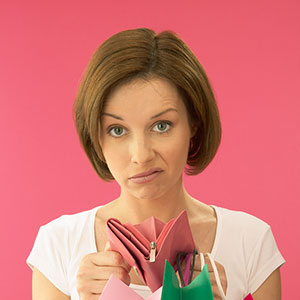 If unemployment and layoff numbers are improving and consumer sentiment is up, does that mean dollar stores are in trouble?
Yes, but perhaps not for any of the reasons listed above. On Thursday, Family Dollar (FDO) reported that its net income for last quarter dropped to $80.3 million from $80.4 million last year despite a 6.6% increase in same-store sales during the same period.
Those sales rose only 2.5% during December, however, and Family Dollar chief executive Howard Levine told analysts on his company's conference call that it was because customers passed up toys for "basic need" items. That's a hard bit of truth for a store that was selling its toys for $10 or less, according to a pre-holiday press release.
"Clearly [customers] don't have as much for discretionary purchases as they once did," Levine said.
A big part of the problem is that Levine's chain and others like it serve a niche that gets hit hard by just about any fluctuation in the economy. According to the company, the typical Family Dollar customer has a combined family income of $40,000 or less. When there's a bump in gas prices or payroll taxes, both of which Levine blamed for soft sales, Family Dollar customers cut back on the extras and stick to necessities. In 2011, for example, groceries made up 70% of all Family Dollar purchases, up from 61% five years earlier.
The expiration of a 2010 payroll tax cut that dropped the rate workers pay toward Social Security from 6.2% to 4.2% could cause dollar stores even more pain. Morgan Stanley analysts told Dow Jones last month that Family Dollar and competitors including Dollar Tree and Dollar General could face a 1% to 2% drop in comparable-store sales.
"We estimate the payroll taxes deduction would decrease discretionary spending capability by 6% for those that make less than $40,000," Morgan Stanley said. "As most households at this level spend all that is available to them, this should directly come out of discretionary spending."
Dollar General's (DG) profits last quarter rose to $207.7 million from $171.2 million in 2011. However, same-store sales rose 4%, lower than analysts expected and far lower than the 6.3% boost the chain received a year earlier. Dollar Tree's (DLTR) gross profits jumped to $599.6 million last quarter from $560.6 million a year ago, but same store sales crept up only 1.6%. Neither retailer has announced numbers for the holiday sales quarter, but each cautioned that the fiscal cliff talks and potential fallout could lead to turbulence ahead.
While customers with household incomes of roughly $50,000 to $70,000 may have backed away from Dollar Stores a bit, recent economic optimism hasn't pushed away the stores' base. As economists suggesting to the Huffington Post, low-percentage payroll tax increases that may make people with higher incomes reconsider this weekend's movie night or dinner out have much harsher consequences for families further down the earnings scale. This Christmas, it meant a much more sparse space under the tree.
"On the low end of the spectrum, people are still hurting quite a bit," said Chris Christopher, an economist at IHS Global Insight, told Huffington Post. "The median household income adjusted for inflation has dropped steadily over the past three or four years. Living paycheck to paycheck is more than a perception, it's a reality."
More on Money Now

Are you sure you want to delete this comment?
DATA PROVIDERS
Copyright © 2014 Microsoft. All rights reserved.
Fundamental company data and historical chart data provided by Morningstar Inc. Real-time index quotes and delayed quotes supplied by Morningstar Inc. Quotes delayed by up to 15 minutes, except where indicated otherwise. Fund summary, fund performance and dividend data provided by Morningstar Inc. Analyst recommendations provided by Zacks Investment Research. StockScouter data provided by Verus Analytics. IPO data provided by Hoover's Inc. Index membership data provided by Morningstar Inc.
MARKET UPDATE
[BRIEFING.COM] The stock market began the new trading week on the defensive note with small-cap stocks pacing the retreat. The Russell 2000 (-1.4%) and Nasdaq Composite (-1.1%) displayed relative weakness, while the S&P 500 lost 0.8% with all ten sectors ending in the red.

Global equities began showing some cracks overnight after China's Finance Minister Lou Jiwei poured cold water on hopes for new stimulus measures. Specifically, Mr. Lou said the government has no plans to change ... More
More Market News