Is the bond market in a bubble?
Investing guru Jim Rogers joins Bill Gross and other bond pessimists, saying he believes a rout in Treasurys probably isn't yet over.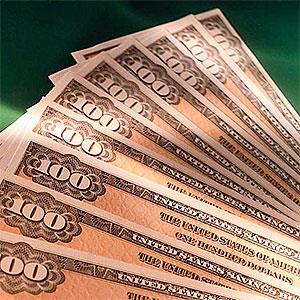 U.S. government debt may continue to be a poor performer, according to investor Jim Rogers, who co-founded the Quantum Fund with George Soros. 

Rogers told Bloomberg Radio he's betting against long-term government bonds and believes the bond market is in a bubble.
The stance has Rogers joining several top investors, including Pimco managing director Bill Gross, who have voiced concerns about the bond market and overall debt levels in the United States. Goldman Sachs (GS) and Wells Capital Management have also expressed worry. 
"I'm short long-term government bonds," Rogers said, referring to a short position, or a bet that an asset will lose value. "I plan to short more. That bull market, that's a bubble."
More investors are growing concerned that the Federal Reserve will slow down its debt purchases if the economy improves. The Labor Department's revisions showed that job gains at the end of 2012 were better than previously reported. 
Nevertheless, the Fed last month said it will keep buying securities at the rate of $85 billion a month, citing weather-related disruptions that hurt the economy.
Bill Gross, who runs the world's biggest bond fund, earlier this month said on Bloomberg Radio that inflation could rise from 2014 to 2016, creating "an upper drift in long-term yields."
Gross is also sounding the alarm about borrowing -- on every level. In an investment post he published earlier this month, Gross wrote that he's concerned the modern banking system will lead to inflation and real threats to our economy.
More on moneyNOW

You have to view inflation as a hidden tax on wages.   It reduces the real purchasing power of those that work for a living to support those that do not.
We have created 58% more money in the last 4 years.  That means the average worker salary need to increase by 34 over the last 4 years to stay even.  Everyone in the middle class has taken a huge Obama "Haircut" to continue his welfare state.   
His war on the middle class continues.  Like classic Lenin and Marx, first you must destroy the 'bourgeoisie' via economic means.  The easiest way is to destroy the value of their savings and pay envelopes with fiat currency.  Once the middle class is eliminated, the rich will be easy to eliminate...
The democrats and Obama's war on the middle class must be ended.   His socialist ideals will destroy this country.

The bond bubble has  been caused by a flight to safety in the rest of the world.   Look at Japan, they announce they are going to create money at a rate double what our Federal Reserve is going to do, and Japanese money floods the US. 
Bonds, Cash, CD's are an awful place to be.  The dollar has lost 33% of it's value in the last 4 years alone.  A 1934 paper dollar has lost 98% of it's value.   Stocks, gold, guns/ammo, foreign currency and stocks offer the best value.  Real Estate used to but, the tax rates are way to high to justify it anymore.
As long as the lazy, corrupt, arrogant imbecile Obama keeps trying to borrow and spend our way out of debt, and keeps trying to tax and print our way to prosperity the middle class will be crushed.
When will '57 States' and the democrats END their war on the middle class?  We can no longer support their leech class minions...  

There's no value to the US dollar it's all debt. When a new dollar is created it's money owed. Don't kid yourself your broke your USA is broke. The only thing holding up the dollar is that's it's used to trade oil. Regular gas in 2005 was around a $1.60 now today $3.60 that's about 30% increase 7 more years it will be over $10.00 a gal. Median household income from 2000 to now or 2011 has fallen 7%. Really lookin good?

"The CBO currently estimates that the federal deficit for fiscal 2013 will be $845 billion. If the Fed were to buy debt at a pace of $540 billion a year, and the Treasury were to issue it at $845 billion per year, the Fed would be buying the equivalent of about 64 percent of all debt the government issued."

YES, America is still the best, biggest country to invest in.  And YES, the "little guy" is still buying bonds as well.  But as long as the Fed continues to be the primary buyer, essentially the government buying it's own debt, continuing to add massive debt to an already impossible to pay back mountain of IOU's, why would you not look to American bonds as the safest investment in all the land?

Until the government finally stops this policy, rates will stay low and continue to be considered the safest bet.  Just beware that you'll know the right time to "fold 'em" before you get burnt.  GOOD LUCK WITH THAT!!!

WOW... you people don't get it. BONDS... somebody says- I have a project, problem or business. You invest in my BOND, I promise you a return for doing so, once I finish my project, solve my problem or achieve my growth objectives in my business. All these promises rely on two things- a stable currency and a completion or fulfillment. Hmmm... Central Banks worldwide took us from $50 to $60 Trillion in global currencies outstanding, to THREE types of currency (cash, debt contracts and derivatives) and printed up more than $1 Quadrillion in fiat (fake) cash that never once set foot on Main Street. Does it take a Rocket Scientist to see that there is NO WAY for the promised return to be remotely worth what it was when promised and if anything, we are infinitely deeper in the hole? The BOND funds needed to restore JOBS, not cover global greedy grubber wants and fetishes. No one is in jail for corruption and I doubt anyone will. Instead, they will be hacked to pieces, fish bait or something far more gruesome. Where do you go once you've screwed the whole world? RECOVER JOBS NOW. Cover the costs from your own accounts. Doing nothing but to continue the scam is a terminal affliction.  
Are you sure you want to delete this comment?
DATA PROVIDERS
Copyright © 2014 Microsoft. All rights reserved.
Fundamental company data and historical chart data provided by Morningstar Inc. Real-time index quotes and delayed quotes supplied by Morningstar Inc. Quotes delayed by up to 15 minutes, except where indicated otherwise. Fund summary, fund performance and dividend data provided by Morningstar Inc. Analyst recommendations provided by Zacks Investment Research. StockScouter data provided by Verus Analytics. IPO data provided by Hoover's Inc. Index membership data provided by Morningstar Inc.
MARKET UPDATE
[BRIEFING.COM] The stock market began the new trading week on the defensive note with small-cap stocks pacing the retreat. The Russell 2000 (-1.4%) and Nasdaq Composite (-1.1%) displayed relative weakness, while the S&P 500 lost 0.8% with all ten sectors ending in the red.

Global equities began showing some cracks overnight after China's Finance Minister Lou Jiwei poured cold water on hopes for new stimulus measures. Specifically, Mr. Lou said the government has no plans to change ... More
More Market News