Facebook fatigue: Users take time off
People plan to spend fewer hours on the site this year, according to a new study.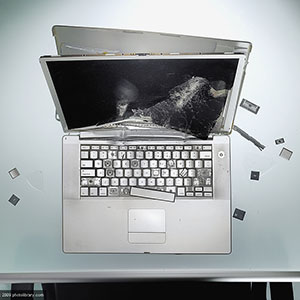 Facebook
(
FB
) can be a little much at times. OK, a lot much.
There are the privacy concerns. The shady advertising hijinks. The constant notifications. The relentless onslaught of news feed items, from mundane observations to jokes that really aren't that funny.
It's no surprise, then, that Facebook fatigue is setting in. A new study shows that people are starting to stray from the social network.
About 27% of Facebook users are planning to spend less time on the site this year, while only 3% plan to spend more time, according to the Pew Research Center's Internet & American Life Project. (You can
read the key findings here
.)
Facebook is still the dominant social network in America, with some two-thirds of adults who are online using the site. But 61% of current Facebook users have taken a break from the site for at least several weeks. Here are the main reasons they left:
Too busy, didn't have time
Too much gossip and drama
Is this the beginning of the end for Facebook? Not really. People go in cycles with their interests. They'll pop on to
Twitter
for a while, or rediscover book reading on their Kindles. They'll find a television show they like and immerse themselves in previous episodes.
Facebook is branching out to try and catch that wayward user. That's one of the reasons it bought Instagram, for example. And it's looking at other ways to stay relevant outside of its home page.
So go ahead and quit Facebook for a while. You'll be back. The company is counting on it.
More on moneyNOW
Main reason, "Too busy didn't have time." Yeah, we are working harder to pay for those who won't work. Taxes pay for cell phones, and internet for "The needy."
When FDR instituted welfare, he never put an end to one's situation. This is why we have generational welfare recipients. The grandmother was taught to sign up for services, who then teaches her daughter to sign up, who teaches the grandchild to sign up. I f you have several generations on welfare, then your whole family is doing something wrong. I see this firsthand.
If you kept getting something for free, why not keep taking it?
Oh we were talking about Facebook right?

Much as I love my friends and relations, I really get bored to death by someone stating what he/she had for lunch, or that someone just had a hangnail, or had her fingernails painted, etc., etc.  Such minutia doesn't provide interest.  I wait to see something worthwhile tin order to respond to someone's insertion.  I regard facebook to be used the same way as a newspaper.  If it isn't really news don't print it.     I posted a picture of an acquaintance's father from World War II on his website that he had never before seen.  That provided a happy response from him and his family.  Please, folks, make it interesting to hold your readers attention.  Or simply remain silent.


My biggest complaint is that some people use Facebook to advertise their business or preach to others and all of the Bible verses are unnecessary.   If I want a sermon, I will go to church and if I need a Bible verse, I own several Bibles.   Also, I don't want someone to try to sell me a house on Facebook.   It is getting to the point that I get on once or twice a week, and don't stay on that long, since there is really nothing interesting that people are saying anymore.   I don't care what you had for lunch or what you are cooking for dinner.   Some of these things are just plain stupid!!

Facebook sued for $15 billion for stalking us all on Facebook

big privacy thief's !!!more scam and lies and corruption from facebook he sold more then 1 billion shares to friends and private bankers before it was on the real share market other people go to jail for it !!! the keep there likes, and fig up with bots still and all in court for it !!! people must be blind?? its not a company !!! the don't have value the try to sell tin air ?!!!!
Are you sure you want to delete this comment?
DATA PROVIDERS
Copyright © 2014 Microsoft. All rights reserved.
Fundamental company data and historical chart data provided by Morningstar Inc. Real-time index quotes and delayed quotes supplied by Morningstar Inc. Quotes delayed by up to 15 minutes, except where indicated otherwise. Fund summary, fund performance and dividend data provided by Morningstar Inc. Analyst recommendations provided by Zacks Investment Research. StockScouter data provided by Verus Analytics. IPO data provided by Hoover's Inc. Index membership data provided by Morningstar Inc.
MARKET UPDATE
[BRIEFING.COM] The stock market began the new trading week on the defensive note with small-cap stocks pacing the retreat. The Russell 2000 (-1.4%) and Nasdaq Composite (-1.1%) displayed relative weakness, while the S&P 500 lost 0.8% with all ten sectors ending in the red.

Global equities began showing some cracks overnight after China's Finance Minister Lou Jiwei poured cold water on hopes for new stimulus measures. Specifically, Mr. Lou said the government has no plans to change ... More
More Market News