Did Cadbury use a phantom factory to dodge taxes?
India says the Mondelēz subsidiary lied to get a tax exemption, thereby avoiding $46 million in taxes.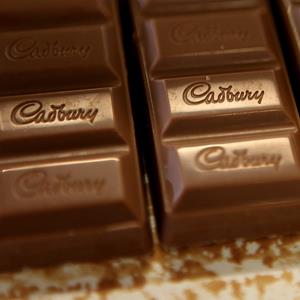 How did Cadbury make a killing in India without handing over a huge portion to the tax man? Maybe by declaring a factory in India that was as real as the Easter Bunny.
India is accusing Cadbury of dodging $46 million in taxes by tweaking documents to get a tax exemption offered to companies that built new factories in the northern Indian state of Himachal Pradesh by March 31, 2010, according to The Wall Street Journal. Unfortunately for Cadbury, investigators say there's no way the factory could have existed by then because it didn't have the proper government approvals.
Instead, the investigation found that Cadbury manipulated information about expansion at an existing plant to make it sound as if the company built an entirely new factory before the deadline.
To top it off, the U.S. Securities and Exchange Commission is also investigating the phantom plant to see if Cadbury bribed Indian officials to stay quiet about its nonexistence. That would violate the Foreign Corrupt Practices Act, which forbids U.S.-listed companies from bribing foreign officials.
Cadbury's parent company, Mondelēz International (MDLZ), vowed to cooperate fully with the investigation, but Mondelēz itself didn't exist when all of this allegedly went down. Just before the tax exemption deadline in 2010, U.S.-based Kraft Foods (KRFT) bought Cadbury and its brands like Crème Eggs, Dairy Milk and Dentyne. Kraft wanted these brands to help open up emerging markets like India, where Cadbury racked up $400 million in sales the year before the buyout. Kraft Foods then spun off its North American grocery business and became Mondelēz last October.
Mondelēz says sales in India have grown 20% to 30% a year since then, which puts Cadbury's sales in India at $700 million to $800 million. Because Cadbury didn't get its license for a factory in Northern India until May 29, 2010, and didn't get the OK to start production at a new plant until Jan. 14, 2011, according to the report, Cadbury has sold about $591 million in goods from that time through this January without paying taxes on those sales.
It's not that Cadbury doesn't have a factory in Northern India, mind you. It's just that its plant in Baddi, which produces Dairy Milk chocolates and cocoa drink Bournvita, originally opened in 2005 and added only a second floor in 2009.
That addition was presented to the Indian government as an entirely new factory, which is a much bigger fib than telling children that a rabbit with a chicken's voice lays foil-wrapped chocolate eggs each Easter.
DATA PROVIDERS
Copyright © 2014 Microsoft. All rights reserved.
Fundamental company data and historical chart data provided by Morningstar Inc. Real-time index quotes and delayed quotes supplied by Morningstar Inc. Quotes delayed by up to 15 minutes, except where indicated otherwise. Fund summary, fund performance and dividend data provided by Morningstar Inc. Analyst recommendations provided by Zacks Investment Research. StockScouter data provided by Verus Analytics. IPO data provided by Hoover's Inc. Index membership data provided by Morningstar Inc.
MARKET UPDATE
[BRIEFING.COM] S&P futures vs fair value: -5.50. Nasdaq futures vs fair value: -11.80. U.S. equity futures continue holding modest losses with the S&P 500 futures down six points below fair value.

The Dollar Index began the night in the red after gaining 0.6% last week, but a steady rally off the lows has placed the index back near its flat line for the session. The dollar is currently little changed versus the yen (109.05), while the euro (1.2844) and the pound (1.6330) ... More
More Market News