A huge gun investor exits the business
Cerberus Capital, a major private-equity company, is selling the unit that makes Bushmaster rifles. One of those guns is believed to have been used in last week's school shooting.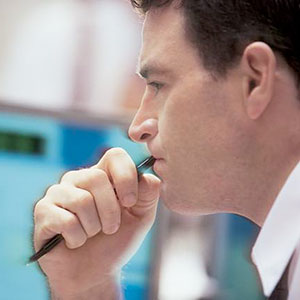 Private-equity group Cerberus Capital is getting out of the gun business, selling the company that made one of the guns used in last week's massacre at a Connecticut elementary school. But its change of heart is a little late in coming.
Cerberus is unloading Freedom Group, which makes the Bushmaster line of weapons. Adam Lanza is said to have used a .223 caliber Bushmaster AR-15 rifle to kill 20 children and six educators Friday. Now, calls for greater gun control are intensifying and at least one investor, the California State Teachers' Retirement System, is reportedly reviewing its business with Cerberus.
Cerberus entered the gun business in 2006 through its investment in Freedom Group. It sent condolences to the families of the victims in a press release Tuesday, but quickly added that its business broke no laws. It also said that it doesn't think "any single company or individual can prevent senseless violence or the illegal use or procurement of firearms and ammunition."
The company emphasized that it is mainly an investor group, not statesmen or policy makers. "It is not our role to take positions, or attempt to shape or influence the gun control policy debate," Cerberus said. "That is the job of our federal and state legislators."
Nonetheless, Cerberus has decided to immediately begin the process of unloading Freedom Group because it didn't want to be drawn into the growing debate over gun control. It's too late for that.
The military-style Bushmaster rifle is a hit with gun enthusiasts. One reviewer on
Wal-Mart's
(
WMT
)
website noted
that "it's as solid as the Colt I carried in Iraq and Afghanistan. It shoots great too! I have put 500 rounds through it with no problems, no misfeeds, no jams."
Though Cerberus noted that Freedom Group doesn't sell its products directly to the public, they are not hard to find. According to a recent SEC filling, the company estimated that about 13% of its sales in the recent quarter came through Wal-Mart. Some retailers, such as
Dick's Sporting Goods
(
DKS
), are pulling some semi-automatic weapons from their shelves. Wal-Mart has stopped showing the Bushmaster Patrolman's Carbine M4A3 rifle on its website as well,
according
to The Nation.
Perhaps Cerberus CEO Stephen Feinberg was motivated by his father Martin, who
Bloomberg
reports lives in Newtown, Conn., where the massacre took place. 
The gun business hasn't been a home run for Cerberus. The firm called off its IPO of the Freedom Group last year. Rates of gun ownership have been plunging for years. Business, however, was rebounding this year and Freedom Group said in the filing that the industry "is currently experiencing a considerable increase in firearms and ammunition demand. In many areas, the market is expanding quicker than the industry can increase production."  
Plenty of hedge funds have benefited from the rising share prices of gunmakers
Smith & Wesson
(
SWHC
) and
Strum Ruger
(
RGR
), as Business Insider noted.
Whatever upside Freedom Group could bring Cerberus, however, clearly wasn't worth the trouble. Cerberus is worried about its potential legal liabilities and the lasting damage the school shooting will cause to its reputation over the long run. The public and investors shouldn't let the firm, best known for its disastrous investment in DaimlerChrysler, off the hook that easily.


--Jonathan Berr does not own shares of the listed stocks.  Follow him on Twitter @jdberr

More from Money Now
DATA PROVIDERS
Copyright © 2014 Microsoft. All rights reserved.
Fundamental company data and historical chart data provided by Morningstar Inc. Real-time index quotes and delayed quotes supplied by Morningstar Inc. Quotes delayed by up to 15 minutes, except where indicated otherwise. Fund summary, fund performance and dividend data provided by Morningstar Inc. Analyst recommendations provided by Zacks Investment Research. StockScouter data provided by Verus Analytics. IPO data provided by Hoover's Inc. Index membership data provided by Morningstar Inc.
MARKET UPDATE
[BRIEFING.COM] The S&P 500 (-0.4%) remains near its low and is facing a bit of a challenge as five sectors display relative weakness, leaving the energy sector (-0.1%) as the top performer. The sector has received a measure of support from crude oil, which is higher by 0.9% at $91.73/bbl.

Elsewhere among commodities, gold futures ended the pit session with a gain of 0.3% at $1222.10/ozt, while silver and copper settled little changed at $17.78/ozt and $3.04/lb, respectively. ... More
More Market News