Card fees chip away at unemployment benefits
A new report finds that bank-issued debit cards cut into entitlements with penalties for transactions and balance inquiries.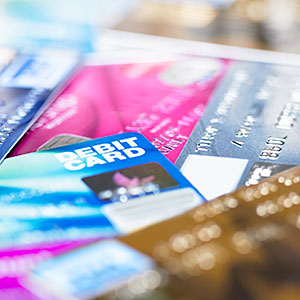 Hey, we realize you're unemployed and everything, but would you mind paying the bank a fee for your unemployment?
Out-of-work Americans are seeing millions of dollars in unemployment benefits siphoned away by states using fee-heavy debit cards issued by banks to manage payments. Because states issue these cards automatically -- often against federal law -- or require paperwork or phone calls to set up direct deposit, people collecting unemployment in those states are often subject to ill-explained fees.
A report issued Tuesday by the National Consumer Law Center, a nonprofit group that seeks to protect low-income Americans from unfair financial services products, says that these cards unfairly take away benefits unemployed Americans are entitled to by placing the burden for distribution of those benefits onto the unemployed themselves. While it cost states millions to mail out individual checks, the NCLC argues that the direct-deposit option takes the burden off both sides.
As it stands, even direct deposit isn't a perfect answer. Banks including JPMorgan Chase (JPM), Bank of America (BAC), Citbank (C), U.S. Bank (USB), Wells Fargo (WFC), Comerica (CMA) and PNC (PNC) got into the unemployment benefit business by promising free cards that would not only cut states' dispersal costs, but give people without bank accounts a means of avoiding check-cashing fees.
The NCLC says that most of the people being hit with fees, however, have bank accounts and are paying fees unnecessarily. Despite a federal law that prevents states from requiring unemployment recipients to open an account at a particular bank, and a government recommendation in 2009 that people with bank accounts receive payments via direct deposit, five states -- California, Indiana, Kansas, Maryland and Nevada -- violate that law by only offering cards.
Unemployed persons stuck with those cards in the 41 states that issue them are subject to a wide array of fees that go into effect for even the most minor actions, the NCLC found. In Alaska, for example, unemployed workers using the state's Chase-issued card are forced to choose between a 40-cent balance inquiry fee and a 50-cent denied transaction fee. They also pay a $1.50 for any ATM transaction after their first free deposit and are charged a whopping $5 if they choose to use a teller.
Indiana, meanwhile, illegally forces the unemployed to use its PNC-issued card and charges fees for ATM usage, balance inquiries, denied transactions and both live and automated customer service. Iowas enforces similar penalties on its Wells Fargo card.
Other states, meanwhile, refuse to make a sport out of separating the unemployed from their benefits. Minnesota, for example, has 82% of the people in its unemployment benefits program enrolled in direct deposit and offers the option up front. Even if people choose its card option, fees are limited to out-of-network ATMs and live customer service and only take a phone call to eliminate if a recipient decides to switch to direct deposit.
More on moneyNOW
DATA PROVIDERS
Copyright © 2014 Microsoft. All rights reserved.
Fundamental company data and historical chart data provided by Morningstar Inc. Real-time index quotes and delayed quotes supplied by Morningstar Inc. Quotes delayed by up to 15 minutes, except where indicated otherwise. Fund summary, fund performance and dividend data provided by Morningstar Inc. Analyst recommendations provided by Zacks Investment Research. StockScouter data provided by Verus Analytics. IPO data provided by Hoover's Inc. Index membership data provided by Morningstar Inc.
MARKET UPDATE
[BRIEFING.COM] Nov crude oil is trading higher this morning as the U.S. and Arab allies have begun missile strikes in Syria on the Islamic State. The energy component dipped to a session low of $90.77 moments after equity markets opened but quickly recovered back into positive territory. It popped to a session high of $91.90 in recent action and is now up 0.9% at $91.64.

Oct natural gas is chopping around in a tight range between $3.88 and $3.90 in the black. It is currently up 1.2% at ... More
More Market News