Good thing Boeing has more than the Dreamliner
The rest of the company's business is humming along. The aerospace giant has a better-than-expected quarter and is the No. 1 planemaker.
Though everything that can go wrong has gone wrong for
Boeing
's
(
BA
) 787 Dreamliner,  plenty has gone right overall for the Chicago company, which Wednesday reported
better-than-expected​

quarterly earnings
.
The Dreamliner has suffered a series of well-publicized problems, but, given Boeing's enormous size, it's actually a fairly small part of the business. As such, Boeing hasn't taken a serious financial hit. But it's working quickly to fix the issue.
"Our first order of business for 2013 is to resolve the battery issue on the 787 and return
the airplanes safely to service with our customers," said CEO James McNerney in the earnings press release.
That may be an understatement. Boeing has gambled billions on the 787, whose cutting-edge design makes it far more fuel efficient than conventional aircraft.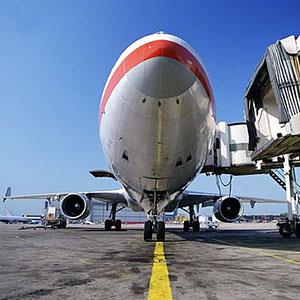 The company has about 800 orders on its books for the Dreamliner. Regulators have ordered the jetliner, which lists for about $207 million, grounded until the cause of a spate of battery fires can be determined. Though Dreamliner deliveries have been halted, Boeing is continuing to produce its aircraft. The aircraft was released nearly four years behind schedule because of technical snafus.
Boeing usurped the title of world's largest planemaker from Airbus for the first time since 2002,
according to Bloomberg News.
It ended 2012 with a record backlog of $390 billion and net orders of $35 billion in the fourth quarter. Last year, Boeing delivered more than 600 commercial aircraft.
The 737 program broke the company's single-year record for both orders and deliveries in 2012. In addition, Boeing began major assembly on the 787-9 and executed five production rate increases. The company's commercial airplanes business booked 394 net orders during the quarter.
Boeing also is the second-largest defense contractor and a major contractor for NASA. That business did not do well in the fourth quarter, posting declines in operational earnings across the board. Boeing's military aircraft division was a bright spot, posting a 5% increase in revenue thanks to the KC-46 Tanker and P-8A program. Among the wins for the business in the quarter was the U.S Air Force's G C-17 Globemaster III Integrated Sustainment Program.  It also won a contract to upgrade 68 F-15s for an international customer.
Profit at the company slumped 30% to $978 million, or $1.28, in the fourth quarter. Revenue rose to $22.38 billion. Excluding one-time items, profit was $1.28. Analysts expected Boeing to earn $1.19 in profit on revenue of $22.36 billion. The company gave earnings guidance that was in line with Wall Street's expectations. For a closer look at the numbers, click
here.
--Jonathan Berr does not own shares of the listed stock. Follow him on Twitter @jdberr
More on moneyNOW

Since large lithium batteries are a headache -- if not inherently dangerous -- we have to look at alternatives.  One is to go back to the heavier nickel-cadmium batteries. 
Another is to use fuel cells. Fuel cells are now used in warehouse lifts and they supply unattended backup power to cell towers.  
Why not use them in commercial airplanes? They have proved reliable for over a decade in our space Shuttle. 
http://spaceflight.n​asa.gov/shuttle/refe​rence/shutref/orbite​r/eps/pwrplants.html​
What about cost? With $16,000 for a lithium battery, cost is relative. Moreover, fuel cells are now a sixth of what they were five years ago. 
What about the Hindenburg?
Those flames etched in our minds came from the fresh paint on the tarp. Hydrogen itself burns colorless, last about a second, and the flames goes straight up. 
But where would we store the hydrogen?  In tanks of the type now used in fuel cell cars -- and they can be refilled every time the plane refuels. 
Or we could go with low pressure, though heavier, metal hydride tanks. This  could eventually lead to our use of hydrides as artificial muscles -- to operate the plane's wings, brakes and landing gear. Metal hydrides can do this easily by us merely changing the current of the heating element inside the tank. 
http://news.discover​y.com/tech/biotechno​logy/artificial-musc​le-hydrogen-artifici​al.htm
Are you sure you want to delete this comment?
DATA PROVIDERS
Copyright © 2014 Microsoft. All rights reserved.
Fundamental company data and historical chart data provided by Morningstar Inc. Real-time index quotes and delayed quotes supplied by Morningstar Inc. Quotes delayed by up to 15 minutes, except where indicated otherwise. Fund summary, fund performance and dividend data provided by Morningstar Inc. Analyst recommendations provided by Zacks Investment Research. StockScouter data provided by Verus Analytics. IPO data provided by Hoover's Inc. Index membership data provided by Morningstar Inc.
MARKET UPDATE
[BRIEFING.COM] The stock market began the new trading week on the defensive note with small-cap stocks pacing the retreat. The Russell 2000 (-1.4%) and Nasdaq Composite (-1.1%) displayed relative weakness, while the S&P 500 lost 0.8% with all ten sectors ending in the red.

Global equities began showing some cracks overnight after China's Finance Minister Lou Jiwei poured cold water on hopes for new stimulus measures. Specifically, Mr. Lou said the government has no plans to change ... More
More Market News