Groupon board members trash CEO
Sources say directors may try to dump co-founder Andrew Mason, who thinks it would 'be weird' if they weren't debating.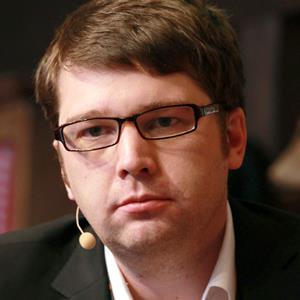 Apparently, daily deals aren't the only dispatches Groupon (GRPN) sends out these days.
Kara Swisher at All Things D received word from "sources close to the situation" that several members of the deal site's board are thinking of shaking up the company's leadership and shaking company co-founder and CEO Andrew Mason out of his seat.

The sources suggest that some board members -- who may or may not be Mason's co-founder and Groupon executive chairman, Eric Lefkofsky, and fellow co-founder Brad Keywell -- think Mason's a nice enough guy, but aren't thrilled with his performance so far.
Forget that the board is meeting later this week and could decide to dump Mason then (it won't, since he has to be involved in any of said changes). Forget that these sources are implying that Mason's closest ties are drawing the long knives on him (director and former AOL executive Ted Leonsis is one of the folks who has Mason's back). Board members of this founder company just threw shade at their CEO in a leak to the press. That's not good for Mason or anyone else involved.
A whole lot of space and bandwidth has been dedicated to the recent woes of Groupon and the wave of daily deal sites that cropped up in the late 2000s. Their dying business model and the wave of disgruntled merchants left in its wake are just part of what's driving Groupon's nosedive.
Since Groupon's initial public stock offering on Nov. 4, 2011, the management suite's exit door just keeps swinging. First, international team head Marc Samwer left the company in May. Elisa Chan, head of marketing in Australia and New Zealand, left shortly thereafter. The co-founders of Groupon's European acquisition CityDeal followed, as did two of Groupon's top sales execs.
Groupon's share price fell 85% during that same span. That damage would have been even worse if hedge fund and private equity firm Tiger Global Management hadn't stepped in and bought up 10% of Groupon's shares last week. Before that, Groupon's share price lingered below $3 after trading for $20 little more than a year before. Its market cap has shrunk from $13 billion to less than $2 billion and its revenue per customer is off by more than $13 in the last year. Groupon has laid off 80 sales employees in the last month to cut costs.
Yet it's Mason's casual nature and bro-tastic personal demeanor that have come under fire within his own company. When asked by CNN two years ago why he turned down a $3 billion buyout offer from Yahoo (YHOO) and $6 billion from Google (GOOG), he responded "I want to be part of GE or something like that." He was knocked for drinking beer at a Groupon meeting before telling the company it needed to grow up. He once asked Groupon's chief financial officer what it would take for his company to go bankrupt. Most recently, he responded to questions about his potential ouster by noting how far Groupon's stock had fallen and "it would be weird if the board wasn't discussing if I was the right guy for the job... If I ever thought I wasn't the right person for the job, I'd fire myself."
Groupon's made a few positive steps of late, with Tiger Global's involvement and the hiring of former Amazon exec Kal Raman as the company's chief operations officer. Hanging Mason out to dry isn't one of them. While he seems resigned to whatever fate the company hands him, he shouldn't be happy about his board airing its grievances to any tech outlet that will listen.
For a group that thinks its CEO needs to grow up or get out, Groupon's board is acting awfully similar to a high-school clique with a slam book. Real mature, coupon kids.
More from Money Now
DATA PROVIDERS
Copyright © 2014 Microsoft. All rights reserved.
Fundamental company data and historical chart data provided by Morningstar Inc. Real-time index quotes and delayed quotes supplied by Morningstar Inc. Quotes delayed by up to 15 minutes, except where indicated otherwise. Fund summary, fund performance and dividend data provided by Morningstar Inc. Analyst recommendations provided by Zacks Investment Research. StockScouter data provided by Verus Analytics. IPO data provided by Hoover's Inc. Index membership data provided by Morningstar Inc.
MARKET UPDATE
[BRIEFING.COM] The stock market finished the Tuesday session on the defensive after spending the entire day in a steady retreat. The S&P 500 (-0.6%) posted its third consecutive decline, while the small-cap Russell 2000 (-0.9%) slipped behind the broader market during afternoon action.

Equity indices were pressured from the start following some overnight developments that weighed on sentiment. The market tried to overcome the early weakness, but could not stage a sustained rebound, ... More
More Market News