Foreclosure rates are edging back to 'normal'
Last month, banks repossessed the lowest number of distressed properties since 2007 as the US housing market steadily heals.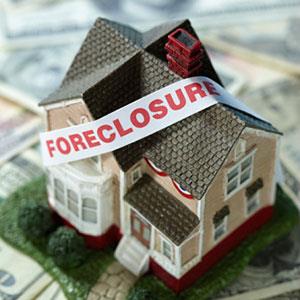 Still feeling down about the economy? Well, buck up, little camper: At least you're not being foreclosed upon anymore.
The folks at housing information service RealtyTrac told CNNMoney that foreclosure filings -- including notices of default, scheduled auctions and bank repossessions -- fell 23% during the first quarter from a year earlier. That's the lowest level since the second quarter of 2007.
To provide a small example of the decline in foreclosures, banks repossessed just under 44,000 homes last month. In September 2010, there were more than 100,000 repossessions. Even RealtyTrac now forecasts that "normal" foreclosure rates could return by late this year.
So, what's behind this trend? Part of the answer is that the housing market is coming back. Mortgage rates are near record lows, buyers with good credit have more buying power than they did just five years ago, and housing supplies are shrinking.

With investors making up 22% of buyers and converting homes to rentals at a quickening pace, the number of existing homes available now has shrunk to a 4.7-month supply and new homes to a 4.4-month supply. That's the lowest supply in nearly 20 years and well below the six-month supply housing experts and economists consider normal.
That's driving up housing prices, which is making banks somewhat more amenable to working with homeowners mired in debt. Banks have increasingly offered troubled homeowners short sales, in which owners sell their homes for less than what they owe and the banks agree to forgive the difference.

And the government has offered initiatives like the Home Affordable Modification Program and Home Affordable Refinance Program that have helped millions of borrowers avoid foreclosure. Just last spring, lenders reached a deal with federal and state officials to lower homeowners' mortgage rates and reduce their principal.
While states like Florida, Illinois and Georgia continue to struggle, the rest of the nation's foreclosure nightmare is slowly reaching its end.
More signs that the economy is perking along.The bitter far right wants a crash so
they can blame Obama.Do you notice how the bears are running out of arguments?
For 4 years the far right has been trying to throw cold water on the economy.We`ll
have a crash when we get a Republican president and then they`ll find a way to
blame Obama.
Are you sure you want to delete this comment?
DATA PROVIDERS
Copyright © 2014 Microsoft. All rights reserved.
Fundamental company data and historical chart data provided by Morningstar Inc. Real-time index quotes and delayed quotes supplied by Morningstar Inc. Quotes delayed by up to 15 minutes, except where indicated otherwise. Fund summary, fund performance and dividend data provided by Morningstar Inc. Analyst recommendations provided by Zacks Investment Research. StockScouter data provided by Verus Analytics. IPO data provided by Hoover's Inc. Index membership data provided by Morningstar Inc.
MARKET UPDATE
[BRIEFING.COM] Not much change in the major averages as they continue hovering near their lowest levels of the day. The S&P 500 (-0.8%) notched its session low around 12:00 ET and has maintained a seven-point range since then. Meanwhile, the price-weighted Dow Jones Industrial Average (-0.5%) continues trading a little ahead of the benchmark index.

Six Dow components remain in the green, but the leading performer, DuPont (DD 71.75, +0.50), is the only stock showing an increase ... More
More Market News