Even the Tooth Fairy's rates are rising
It seems like consumers are getting socked on every side by higher prices. Now, even kids' lost teeth cost more.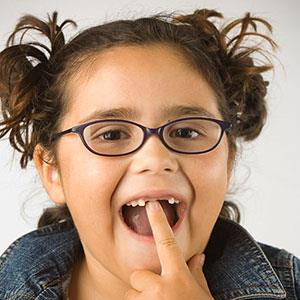 If it seems like you can't get out of bed without the cost of gas, food or services going up, now comes news that the going rate for lost baby teeth has also spiked.

The Tooth Fairy last year left an average of $2.42 per lost tooth, a jump of 15.2% from 2011, according to a poll from insurance company Delta Dental. That rise comes after the Tooth Fairy hit on tough times in 2011, when the per-tooth gift declined. 
The higher rates for lost baby teeth might not be all bad news, however. Dental Dental says its "Original Tooth Fairy Poll" actually correlates to the Standard & Poor's 500 Index ($INX), with the poll and the stock index moving in tandem in nine of the last 10 years. 
Last year, the S&P 500 jumped 13.4%, almost matching the Tooth Fairy's 15.2% gain, the poll says. 
All teeth aren't created equal, the survey found. The Tooth Fairy is most generous for a child's first tooth. That milestone in a kid's adult-tooth development is marked with a gift of $3.49, on average. 
The Tooth Fairy visited almost 90% of U.S. homes where children lost a tooth, and the gift of choice was cash (for 98% of children). The other 2% of tooth-losers received toys, candy, gum or other gifts. 
More than one-fifth of kids hit it big, with the Tooth Fairy leaving $5 for each lost tooth. The most common amount left under the pillow, however, was $1, with about half of all kids receiving a George Washington in exchange.

DATA PROVIDERS
Copyright © 2014 Microsoft. All rights reserved.
Fundamental company data and historical chart data provided by Morningstar Inc. Real-time index quotes and delayed quotes supplied by Morningstar Inc. Quotes delayed by up to 15 minutes, except where indicated otherwise. Fund summary, fund performance and dividend data provided by Morningstar Inc. Analyst recommendations provided by Zacks Investment Research. StockScouter data provided by Verus Analytics. IPO data provided by Hoover's Inc. Index membership data provided by Morningstar Inc.
MARKET UPDATE
[BRIEFING.COM] Alibaba Group (BABA 90.92, +22.92) is up big. The major indices are not. In fact, the higher the opening indication for Alibaba went, it seems the more the indices faded from their opening strength.

That could be owed to Alibaba drawing buying interest away from everything else. Volume in the stock is already a stunning 202 million shares, which is giving a huge lift to NYSE totals on this quarterly expiration day for stock options, index options, ... More
More Market News
TOP STOCKS
Up next: The biggest bank IPO ever
The expected $3.36 billion offering from Citizens Financial Group won't come close to Alibaba's, but it will be an important one for the market.