Sandy continues to hold economy back
The ADP Employment report says the storm produced 86,000 job cuts. The storm affected a host of industries, although clean-up efforts will boost the economy later.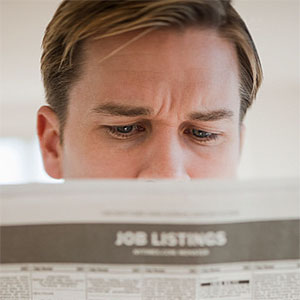 How long will Superstorm Sandy be cited as a reason for subpar economic performance?
The short answer is well into 2013. But after the first of the year, it may start to be an economic stimulus. "Many industries responsible for clean-up, reparations, salvage, and emergency services benefit in the aftermath of severe weather," economist Ellen Zentner of Nomura Securities wrote clients Wednesday.
Sandy's short-term effects are continuing to be seen. The ADP National Employment Report said Wednesday that the storm probably cut employment gains in the private sector by 86,000 jobs. ADP estimated that the private sector did add 118,000 jobs in November.
The Labor Department issues its November employment report on Friday, with the consensus estimate showing a gain of 100,000 jobs. Without Sandy, the estimate might be closer to 171,000 jobs. The national unemployment rate is expected to hold at 7.9%.
In addition, there were indications that Sandy affected the Institute for Supply Management's non-manufacturing index report for November, released Wednesday. The non-manufacturing index rose to 54.7%, better than October's 54.2% and above the consensus estimate of 53.5%.
While a reading above 50% suggests the non-manufacturing economy continues to expand, Sandy "wreaked havoc" on the job market, as Moody's Analytics chief economist Mark Zandi put it. Moody's crunches the data for ADP.
The manufacturing, retailing, leisure and hospitality and temporary-help industries were especially hard hit by Sandy.
But Sandy had some positive impacts before the storm hit. Many companies that provided emergency supplies to people and businesses affected by the storm started to marshal supplies ahead of the storm so they could be brought in quickly.
Business activity overall jumped to 61.2% from 55.4% in October. New orders jumped from 54.8% to 58.1% and backlogs also expanded. Employment fell back, mostly because of Sandy.
Sandy and the worries over the effects of a fiscal cliff may well produce a weak fourth quarter of economic growth. IHS Global Insight sees fourth-quarter GDP growing just 1%, compared with 2.7% in the third quarter.
For Wednesday, however, the fiscal cliff looks like it will be attacked successfully. That's the main reason the
Dow Jones industrials
(
$INDU
) were up 82 points to 13,034, with the
Standard & Poor's 500 Index
(
$INX
) up 2 points to 1,409.
The gains for the Dow and the S&P 500 were their first after two losses in a row.
The
Nasdaq Composite Index
(
$COMPX
) and
Nasdaq-100 Index
(
$NDX
) slumped 23 points to 2,974 and 30 points to 2,638, respectively -- their third straight losses. The declines were largely due to a sharp decline in shares of
Apple
(
AAPL
). Apple was off $37.05 to  $538.79 and is down 23.4% from its Sept. 19 closing high.
More from Money Now

The problem with ideologues on both sides of the issue is that neither understands the one basic overriding rule of a lasting economy. The rule is this: Human nature means it is impossible for either pure capitalism or socialism to have a long term thriving economy.  Only a hybrid of both works and this is because for capitalism to work you have to have a middle class and for socialism you must have those who drive the economy.
The history channel series on the Men Who Made America Great lays it out without actually mentioning it. The great drivers of this countries early infrastructure such as Vanderbilt and Rockefeller and Carnegie and Morgan all made a lot of money for themselves but they left the rest of the population in poverty. It wasn't till the government instituted antitrust laws that people like Ford and the unions were able to create the middle class.
We can let neither ideology take control of our country. I urge all those who are so strident in their support for one ideology or the other to study history a little more closely than the quick once over they got in high school. History and people are a great deal more complex than you learned in school and the relationship between the two is very complex.

Believe it or not, a GOOD CEO can make a BIG difference in the bottom line of a company, and earn the company far more than $125K/mo for a company this size.  It is the Board of Directors job to write a contract that only pays the big bucks to the CEO when big gains are met.  Obviously did not happen in this case.  The problem is that, once again believe it or not, it is not easy to run a company, and harder yet to turn around a dying company, so therefore in order to attract an experienced CEO with a track record of turning companies around, big money sometimes needs to be promised regardless of performance.  I don't agree, but it happens.    Your favorite quarterback should not earn $20mil/year, but a good quarterback is hard to find, does make a difference, and is usually needed to win games.  
Sandy is just one region of the country.The sale of Mercedes is thru the roof.They can`t make
them fast enough.The NY media likes to concentrate on the northeast.Most of the
economy is doing fine.The Dow is over 13,000 and there`s been 33 straight months of
job growth.Don`t believe the mostly right wing media.
Are you sure you want to delete this comment?
DATA PROVIDERS
Copyright © 2014 Microsoft. All rights reserved.
Fundamental company data and historical chart data provided by Morningstar Inc. Real-time index quotes and delayed quotes supplied by Morningstar Inc. Quotes delayed by up to 15 minutes, except where indicated otherwise. Fund summary, fund performance and dividend data provided by Morningstar Inc. Analyst recommendations provided by Zacks Investment Research. StockScouter data provided by Verus Analytics. IPO data provided by Hoover's Inc. Index membership data provided by Morningstar Inc.
MARKET UPDATE
[BRIEFING.COM] The stock market finished the Tuesday session on the defensive after spending the entire day in a steady retreat. The S&P 500 (-0.6%) posted its third consecutive decline, while the small-cap Russell 2000 (-0.9%) slipped behind the broader market during afternoon action.

Equity indices were pressured from the start following some overnight developments that weighed on sentiment. The market tried to overcome the early weakness, but could not stage a sustained rebound, ... More
More Market News