Chefs adding horse meat to menus
In Europe, where mislabeling has affected everything from pasta to tacos, some restaurants are deciding that horse meat is just fine.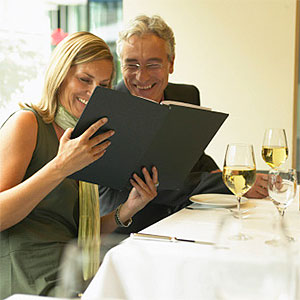 A widening horse meat scandal in Europe has made consumers leery of everything from
beef bolognese sauce
to
Taco Bell meat
. Frozen hamburger sales in the U.K. have plunged and retailers across the continent are testing meat samples for horse DNA.
But amid all the drama, some French chefs have begun legitimately adding horse meat to the menu.
"More and more, we see that people want to keep an open mind about eating horse -- which is as it should be," the president of France's national livestock and meat association
told the BBC
.
The new gastro-trend at Paris restaurants is horse meat, the BBC reports. Chefs are experimenting with everything from raw meat (horse tartare) to horse steaks, horse carpaccio and horse hamburgers. One foodie tells the BBC that it's "about a return to old values, a kind of nostalgia."
Horse meat is also considered a delicacy at some high-end restaurants in Italy.
But this trend doesn't appear to be catching on worldwide, so don't look for horse at your neighborhood eatery just yet. Even in France, where people have eaten horse for hundreds of years, it's now just 0.4% of all meat eaten, the BBC reports.

This issue is not simply eating horse flesh, but animals in general.  Unfortunately people who grew up with Western medicine; where those in power who drive our health standards have completely duped the vast majority of our population.  Study after study shows the same results of meat consumption.  And these studies have been around, at least since the 1920s, but cleverly pushed aside.  See a "Diet for a new America", "The China Study", "and "Curing Cancer from Inside Out" or any of the numerous health DVD's on the market for the facts.
Some people may find it humors to joke around about eating animals, but we can be assured it is not funny to have your arteries clogged with animal fats – heart attack/stoke, getting diabetes – having you legs be sawed off and daily shots and expensive medications,  cancer – then injected with chemotherapy and have your hair fall out; you will then learn what it's like to truly feel ill, sick and beat down – yes all these are the direct result of meat consumption and it's what can be expected for those who eat meat in their mid to later years.   Who wants to spend their retirement sick, spending all their hard earned money on going to the doctors?   Not funny, and not a smart way to live your life!  Tomorrow I go to visit my dad who has spent the last 15 years of his life being beaten down by his diet – diabetes, heart disease, amputated leg, tons of medications and several doctor visits per week is how is spent the last decade of his life; he now lies on his death bed… the small amount of pleasure we find in eating animals is not worth the price!

Horse is quit commonly found on menus in St. Gallen Canton, Switzerland and Voralberg AU. It's very lean and has a great taste. I've shopped in Milan and seen whole haunches in the butchershop were you order the portion you want and it is sliced off.
Seriously people Flicka is good, try it.

Ok so drug riddled racehorses that slaughtered and the common backyard horse recieves vaccinations, dewormers, supplements, bute, acepromazine, banamine, pesticides for flies we feed to them, many serious illnesses including Equine Herpes see article on AQHA website that specifies the Herpes outbreaks againg, Hepatitis which can shut down your organs, infect your blood and kill, Lepto spirosa, EIA and many others no of which have been tested to see how they affect humans when they eat it. So these chefs are lining up to have their diners get a drug infested steak tartar for a high price and be sued in exchange so they will own the resteraunt in the end of this disaster. So keep in mind there are no tests at all to keep these animals out of food chain, because nearly every horse in American has some drugs or medications, dewormers or something to keep it healthy in it these horses are passed on to the meat packers. Please people sign the Petition to Overturn the Legalization of the Slaughter of Horses in the US for Human Consumption. It's on Change.Org and listed under Animals. Please lets put anyone at risk and save our children from eating something they keep trying to say is harmless yet all of the labeling the government requires on veterinary products and supplements, and definitely pesticides and dewormers which cannot be consumed by humans. Sign the petition and call any government official who will listen-we need to stop slaughter now!
Are you sure you want to delete this comment?
DATA PROVIDERS
Copyright © 2014 Microsoft. All rights reserved.
Fundamental company data and historical chart data provided by Morningstar Inc. Real-time index quotes and delayed quotes supplied by Morningstar Inc. Quotes delayed by up to 15 minutes, except where indicated otherwise. Fund summary, fund performance and dividend data provided by Morningstar Inc. Analyst recommendations provided by Zacks Investment Research. StockScouter data provided by Verus Analytics. IPO data provided by Hoover's Inc. Index membership data provided by Morningstar Inc.
MARKET UPDATE
[BRIEFING.COM] The stock market began the new trading week on the defensive note with small-cap stocks pacing the retreat. The Russell 2000 (-1.4%) and Nasdaq Composite (-1.1%) displayed relative weakness, while the S&P 500 lost 0.8% with all ten sectors ending in the red.

Global equities began showing some cracks overnight after China's Finance Minister Lou Jiwei poured cold water on hopes for new stimulus measures. Specifically, Mr. Lou said the government has no plans to change ... More
More Market News