How should the government spend tax money?
An Ameritrade survey finds most taxpayers would fund health care, but men and women have differing priorities.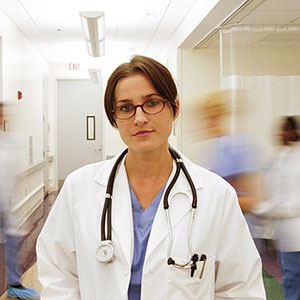 The U.S. tax code isn't a restaurant and Americans can't pay a la carte for the services and entitlements they want. But they can dream, can't they?
Ameritrade (AMTD) let 1,000 taxpayers daydream away during a tax survey conducted in November. The survey asked Americans to choose how the government should spend their tax dollars.

The results released Tuesday indicate that not only would they like to treat Uncle Sam like the short-order cook at their local diner, but they'd have far different ideas about what they'd put on the menu.
Health care was their biggest concern, with 38% looking to funnel tax dollars toward affordable health care and 24% looking to use their funds to improve the health care system. Job creation came in second with 36% of the vote, while improved public education was key to 24% of those surveyed. Split those votes by gender, however, and it becomes a far different story.
The guys put jobs atop their priority list, with a whopping 42% calling for job creation and 20% seeking funds for job training. That far outpaces the 33% who feel their tax money would be best spent on affordable health care. Meanwhile 23% of men felt defense was a spending priority, as opposed to just 12% of women.
A full 43% of women, meanwhile, think that affordable health care is the most worthwhile expenditure out there. Considering that the Department of Labor finds that women make roughly 80% of their family's health care decisions and, according to Census data, tend to live a lot longer than men, health care's priority is hardly a surprise.

However, women tend to think about someone other than themselves a lot more as well, as their next highest tax priorities are protecting the environment (18%), helping homeless people (16%) and fighting world hunger (13%). None of those were huge priorities for the men surveyed, including just 7% who'd part with tax dollars to help a starving person in another country.
Not that tax priorities are always so rigid. The great equalizer in this discussion is age, and even men who don't see health care as a priority now step in line as retirement grows closer. Only 35% of Generation Y sees healthcare as something they need to worry about. Only 38% of Generation X responds with something other than "whatever" when the subject of health care tax spending comes up. Baby Boomers -- the "We're the greatest" generation inching currently its way into retirement -- shows a bit more urgency, with 44% considering affordable health care their top tax priority.
More on moneyNOW
Are you sure you want to delete this comment?
DATA PROVIDERS
Copyright © 2014 Microsoft. All rights reserved.
Fundamental company data and historical chart data provided by Morningstar Inc. Real-time index quotes and delayed quotes supplied by Morningstar Inc. Quotes delayed by up to 15 minutes, except where indicated otherwise. Fund summary, fund performance and dividend data provided by Morningstar Inc. Analyst recommendations provided by Zacks Investment Research. StockScouter data provided by Verus Analytics. IPO data provided by Hoover's Inc. Index membership data provided by Morningstar Inc.
MARKET UPDATE
[BRIEFING.COM]
Precious metals fell in electronic trade yesterday following the FOMC statement which conveyed no changes to the Fed's current policy course. As expected, the FOMC reduced the monthly pace of tis asset purchases by $10 bln to $15 bln and maintained the "considerable time" language in its forward guidance.
Dec gold continued to trade lower and fell as low as $1216.30 per ounce in overnight trade, its lowest level since January. It managed to inch slightly ... More
More Market News