America finds love at Wal-Mart
Low prices, high romance? A study of Craigslist missed connections finds the superstore is a romantic hotspot in 15 states.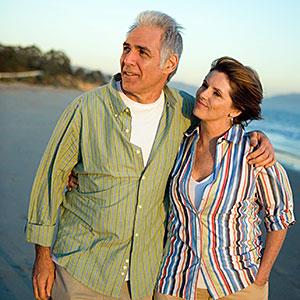 Is love all around us, or is it just in the front aisles between the displays of "Wreck-It Ralph" DVDs and discounted Lee Riders?
For a lucky 15 states in this lovelorn union of ours, the best hope for bringing a little romance into their citizens' lives lies just beyond the customer service counter of the local Wal-Mart (WMT). CNNMoney notes that, according to a study of "missed connections" posts on Craigslist conducted by Psychology Today magazine, Wal-Mart was the most popular place to find love in the U.S. overall.
It's not that there's any romance to rolled-back prices or an aphrodisiac effect to the last-minute splurge items situated in front of the registers. It's just that, in certain states, Wal-Mart is the population's best chance at a universal, communal experience.
In Massachusetts, New York, New Jersey, Illinois and Washington, D.C., that experience is a commuter rail or subway ride. In California, it's the post-work stop at 24-Hour Fitness. In Wisconsin, it's any bar where the taps are flowing. In Hawaii, it's the beach. In Nevada, the casinos.
While Boston Magazine sees fit to opine about the study's statement of love on the rails, a big swath of the country snaking its way from from North Carolina to Idaho could fill a book of sonnets with their experiences between the resin patio chairs and the racks of Angry Birds T-shirts. While "missed connections" almost invariably consists of missed opportunities and sad endings, the fact that folks are looking even under some of the least ideal conditions should give the lonely cause for optimism.
After all, if Mr. or Ms. Right shares your affinity for wide aisles, hangar lighting and low-priced, low-durability goods, then that's a good base, right? Maybe they'll agree to meet with you over a cup of coffee at the in-store Dunkin' Donuts. Maybe that will lead to dinner at the in-store McDonald's or Subway. From there, it's just a quick jaunt to the jewelry section for an engagement ring and to the front desk to start a wedding registry.
It's a frightening first step toward a future that may only end when you and your beloved are sent to rest in matching Wal-Mart caskets, but it's still a better bet for young romantics that what lies ahead if they wait. Among Craigslist posters 40 and over, Psychology Today says the most missed connections came from encounters at strip clubs and adult bookstores. Say what you will about the folks pricing out snow tires in automotive, but at least they're not going to introduce themselves by shoving a wadded-up $1 into your waistband.
DATA PROVIDERS
Copyright © 2014 Microsoft. All rights reserved.
Fundamental company data and historical chart data provided by Morningstar Inc. Real-time index quotes and delayed quotes supplied by Morningstar Inc. Quotes delayed by up to 15 minutes, except where indicated otherwise. Fund summary, fund performance and dividend data provided by Morningstar Inc. Analyst recommendations provided by Zacks Investment Research. StockScouter data provided by Verus Analytics. IPO data provided by Hoover's Inc. Index membership data provided by Morningstar Inc.
MARKET UPDATE
[BRIEFING.COM] Recent action saw the key indices inch to fresh lows for the session. Including today's decline of 0.8%, the S&P 500 is lower by 0.5% so far in September. Despite the loss for the month, the benchmark index has fared a bit better than its higher-beta peers. On that note, the Nasdaq has given up 1.3% so far this month, while the Russell 2000 is down 3.7% for the month. Elsewhere, the price-weighted Dow (-0.5%) trades ahead of the broader market today and is up 0.6% for the ... More
More Market News